Big Shot Moot is taking his game to the biggest stage of all
In less than two weeks' time, the man who goes by the moniker Mootyy will officially become a member of the NBA 2K League. He will be among the 102 players to hear their name called during the inaugural draft on April 4 at the Hulu Theater at Madison Square Garden's Lobby.
"A dream come true, something I could never have imagined and now it's a reality," Mootyy said. "Walking into MSG, where so many legendary events and players have played really puts it all in perspective. I'm walking on cloud nine."
Being in the spotlight is nothing new for Mitchell Franklin, a 24-year-old from Yorktown, Virginia. He has established himself as one of the most accomplished NBA 2K players in the competitive scene. That includes helping his team, Throwdown, capture last year's 2K All-Star PS4 Championship.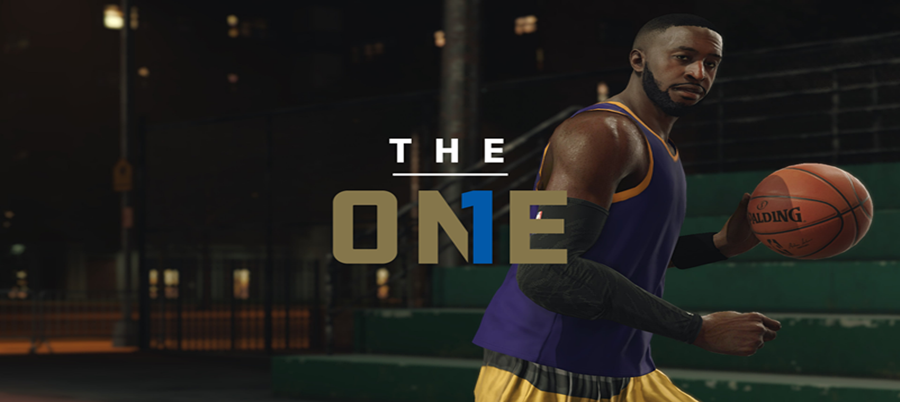 It was during that championship run when Mootyy officially earned his Big Shot nickname, sinking a game-tying 3-pointer at the buzzer to force overtime in an eventual win over Top Notch for the title. The victory earned Throwdown a matchup for the $250,000 overall prize. Despite falling short against STILL TRILL, Mootyy gained invaluable experience and confidence competing at the highest level.
"I feel this experience and familiarity with the pressures, handling the twists and turns and the outside factors that such a televised, live-streamed event brings, has prepared me for the league and the pressures that the competitors will be under," he said.
The stakes will be even higher and the competition greater with the launch of the NBA 2K League, which will see players earn up to $35,000 over a six-month contract that includes housing and benefits while competing for $1 million in prize money.
The league hosted a series of qualification events over the past few months, culminating in a combine and interview process that whittle down a pool of 72,000 combine participants to the 102 players that will compete in the first season.
Players began receiving confirmation phone calls from the NBA in early March. Mootyy had been anxiously awaiting a call when he decided to head to the gym to de-stress. He made it only a few steps out the door when his phone rang with a call from an unfamiliar number.
"The minute I heard the caller asking if it was me, I about had a heart attack," he said. "I put it on speaker so my mom heard it as well and we both started yelling.
"I almost broke into tears but they were held back from the shock setting in. I honestly couldn't recall over half of the conversation because of how much joy took over at that moment."
Mootyy's focus has now turned to draft preparations. The 17 teams are in the process of conducting interviews with players as they build out draft boards for the six-player rosters each will select.
Two organizations in particular immediately jump out as it pertains to Mootyy, as both feature former 2K teammates in official team roles — Jonah Edwards, head coach of Mavs Gaming, and Pat Cross, team manager for Wizards District Gaming. Mavs Gaming just so happens to own the No. 1 overall pick in the draft.
"I've known and played with Jonah and Pat for a long time," Mootyy said. "I would love to continue the amazing chemistry I have developed with them. However, if they don't pick me, I'm sure they will be ready to game plan for me."
How the draft plays out will be something to watch from a strategy perspective. Mootyy has excelled in the frontcourt as a do-it-all power forward. The 2K series has generally been defined by point guard play.
Does that mean point guards will be more valued by teams, especially in the early portion of the draft? Mootyy's not buying into the theory.
"I believe that, especially if the actual league's player archetypes are similar to the combine, a dominant big man to run your offense through may be more valuable than a point guard," he said. The fact that the 2K18 'ankle-breaker,' '5-out' meta may not be as effective, and the impressive numbers put up by many top centers and power forwards, a serviceable point guard should be able to be successful with the right pieces around them.
"Not only am I able to affect the game on both offense and defense, my off-court presence and calm demeanor set me apart from the competition."
The chance to show that will come in May when the NBA 2K League season officially kicks off. Mootyy is ready to leave his imprint on the league, one shot at a time.
"It's awesome that I will be getting paid to play a game I loved. I would honestly do it for free if required," he said. "It's a dream come true to be able to showcase my skills in front of the entire world and to show people what I'm about."
onlinegameshop.com continues to be a 100% safe belvedere for trading basic bill which can be acclimated for affairs in-game upgrades and items for bridge levels faster. They aswell said that are acquittance and fast supply are two added big affidavit why would accept becoming assurance of gamers from about the world. Cheapest NBA 2K18 MT, Cheap NBA 2K18 Coins and NBA 2K18 VC Account on www.OnlineGameShop.com, instant delivery, 24/7 service. 100% safety! We guarantee safety of our best selling & all of our games to our clients, We accept a profession accumulation to ensure all the affairs are proceeded in a safe environment. If you ache a accident due to the safety, we yield abounding albatross for it.