Buy Cheap Rocket League Credits, Blueprints and Items from the Best Store - Onlinegameshop.com
Psyonix released Rocket League Blueprint Update on December 4, 2019, bringing a lot of new content. Keys and Crates are replaced by Credits and Blueprints. As a premier currency in Rocket League, Credits can be spent in the Item Shop to create items from Blueprints or to upgrade to Rocket Pass Premium. Like keys, you will need Rocket League Credits to collect your favorite items. Blueprints show you the exact Rocket League cosmetic items you can create with them, along with its credit price, and any special attributes like Painted, Certified, and Special Edition.

Welcome to Onlinegameshop.com, a popular game trading company which is well known by game devotees around the world. A variety of Rocket League Revealed Blueprints on sale at Onlinegameshop.com, you can feel free to choose the ones you need and waste no time on collecting Blueprints in-game! We have an excellent professional team service available to offer amazing services as well as assure to deliver your items within a few minutes. Once you place an order, they would work tirelessly in order to guarantee that the order is completed as fast as possible. Our main goal is providing cheap Rocket League Items, Credits and Blueprints to all players and let them finish a match more efficiently. As always, we will bring the best Rocket League item trading services to each player, not only to provide you with the fastest and cheapest buying of the latest items but also to offer you a pleasant shopping platform.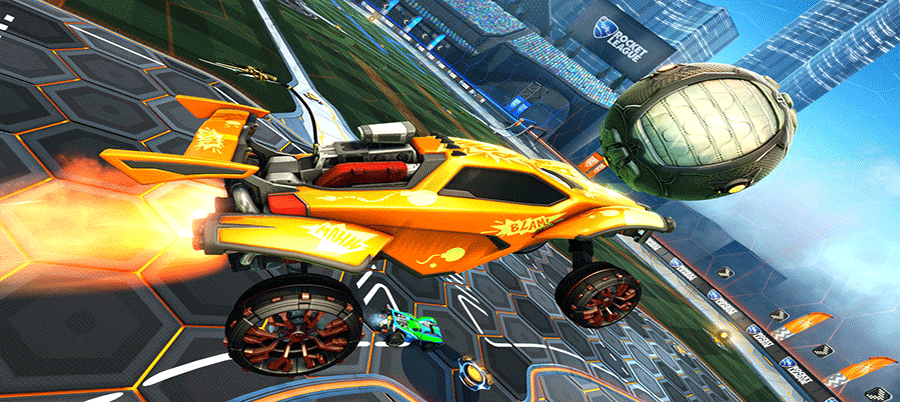 Why Choose Onlinegameshop.com?
Here are some of the services provided by the Rocket League Items that include:
Instant Delivery - Full stock of Rocket League Items ensures us to deliver items within 30mins in general circumstances.
Cheap Price - As we have stable game resources suppliers, we provide all players with cheap prices in buying Rocket League Items.
Refund Policy - If you purchase Rocket League Items you do not want, you can ask for a full refund before delivery.
Safety Transaction - Purchasing Rocket League Items, Credits and Blueprints from Onlinegameshop is 100% safe. We offer different payment methods to make it convenient for worldwide players.

Steps to Buy Rocket League Items from Onlinegameshop.com
The steps of purchase are as simple as below.
1. Select the items you need, add them to shopping cart, or pay immediately.
2. Submit the correct information and complete the payment.
3. Accept our invite in the game, if the waiting time is too long, please contact customer service.

If you have any problem on buying cheap Rocket League Items here, you can contact us through our 24/7 Online Livechat at any time. We will not let you down with our best service.