Cheap POE Items for Sale with Fast Delivery and Safe Transaction at Onlinegameshop.com
Developed by Grinding Gear Games, Path of Exile is a free-to-play online Action RPG set in the dark fantasy world of Wraeclast. It is designed around a strong online item economy, deep character customisation, competitive PvP and ladder races. Since global release, it has attracted millions of players from different parts of the world.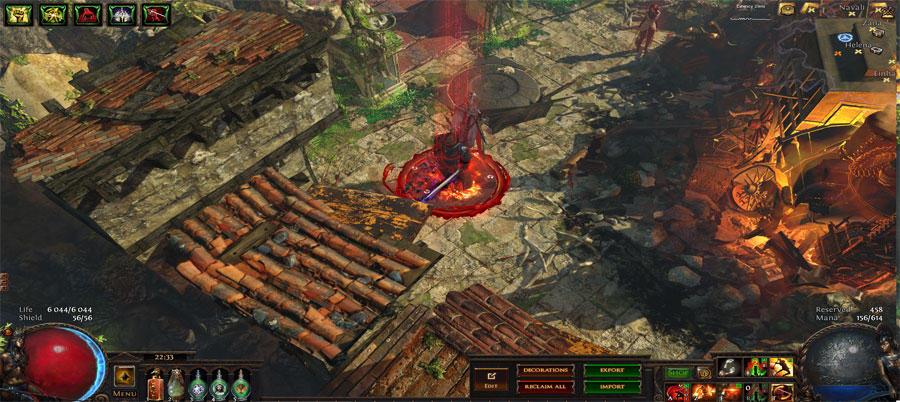 If you are looking for a professional and reliable online store to buy cheap POE items, Onlinegameshop.com will be your first choice. As a mature and trustworthy seller, we offer you the POE Currency and Items including Exalted Orb, Divine Orb, Regal Orb and Faceted Fossil, Glyphic Fossil and Gilded Fossil at a competitive price. With rich experience in this field, we offer the best services to players all over the world. You do not need to worry and all you should do is to enjoy your game! Buy cheap POE Items and Currency for sale at Onlinegameshop! Fast delivery, secure transaction and best service is offered to each client!

Services Offered to All Players by Onlinegameshop.com
Secure and Quick Delivery
With stable supply sources and full stock, we not only guarantee prompt delivery but also secure your order every time! Usually, your order will be finished within our promised delivery time.
Safety Guarantee
Our years of experience in the market allows us to confidently and efficiently deal with all sorts of problems. We can deliver our goods securely and safely.
Lowest Price
Cooperating with legit and safe supply sources as well as our good study on the game market keep the products on our site are sold at the lowest price.
24/7 Customer Support
We understand the benefit of our dedicated staff and fast delivery will do all we can to get your order quickly.
Refund Policy
Once the order is cancelled before the arrival of goods, the money-back refund is allowed. Most reimbursements typically take up to 2 days to be processed.

Steps to Buy Cheap POE Items and Currency from Onlinegameshop.com
The steps of purchase are as simple as below.
1. Select the items you need, add them to shopping cart, or pay immediately.
2. Submit the correct information and complete the payment.
3. Accept our invite in the game, if the waiting time is too long, please contact customer service.

Cheap POE Items and Currency for sale at Onlinegameshop with fast delivery, secure transaction and best service! If you have any problem to buy Path of Exile Items here, please feel free to hit us up through our 24/7 online livechat. We will do our utmost to make you satisfied and wish you a good shopping experience!