Drop Rates in Rocket League Crates Guide - How To Get Items
Crates, introduced in September 2016, are special item drops that contain exclusive bodies, decals, goal explosions, rocket boosts, trails, and wheels.Each crate has items which are classified as Rare, Very Rare, Import, Exotic,and Black Market.According to the news released by Psyonix, the drop rates in Rocket League for these five customization item rarity levels are as follows.
Rare Item: 55%
Very Rare Item: 28%
Import Item: 12%
Exotic Item: 4%
Black Market Item: 1%
The Chance of receiving a Painted or Certified attribute is 25%.
There is only 1 percent of drop rate for black market item, which means that black market items are not easy to get.For players who are obessed with the popular game Rocket League,they are dying to get the rarest items.Nothing is better than getting these items.They will spare efforts to get them.As we all know, crates can be unlocked with keys or decryptors.You can take advantage of keys to unlock crates so that you have more chances to obtain the items. It is too time consuming for the players who want to get more fun from the game.Onlinegameshop provides you a variety of Rocket League Items to help you level up fast and acquire customization items.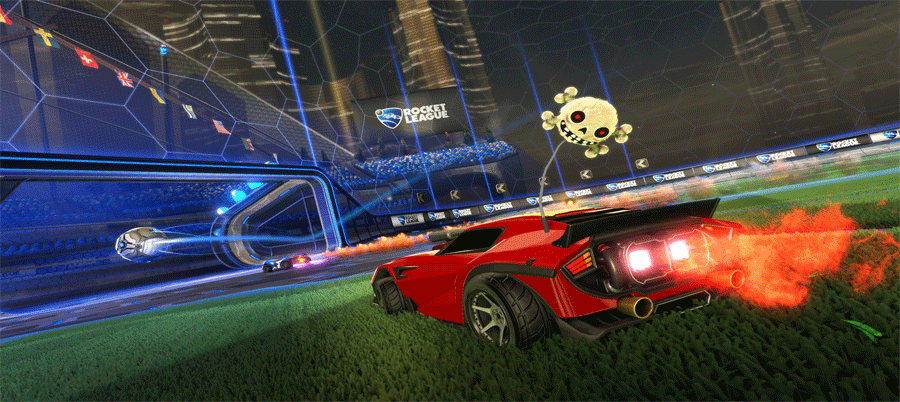 Onlinegameshop is one of the best as well as the largest rocket league trading markets in the world. This is a reliable shop that sells and buys the following rocket league items for all platforms like steam PC, PS4, Xbox One and Nintendo switch. Also, it has a good reputation in the market by providing safe payment, favourable costs and also assuring the immediate delivery. Their main aim is to offer the best rocket league trading experience for all the players. Once you decide to shop the rocket league items, first of all, you need to check out its costs more easily and then buy the biggest rocket league garage and other items based on your need. In addition, you can also purchase the rocket pass premium items, rocket league crates, skins, keys and the entire tradable items such as wheels, trails, bodies, boosts, antennas, banners, toppers, paints and goal explosions and so on.
Lists of rocket league crates rewards
When you want to have the rocket league crates, you just find the following lists of all these items that include:
Decals
Bodies
Trails
Wheels
Toppers
Goal explosions
Animated decals
Rocket boosts
Player banners
Find the right rocket league items at Onlinegameshop
When it comes to the rocket league, first of all, you have to open the presence of crates available in a game to gather rocket boosts, decals, goal explosions, wheels, trails and so on. Once you have opened these crates, you have to find the right rocket league keys and also other items as well. In order to buy these items at most favourable costs, you should make your purchase from Onlinegameshop and enjoy using those items in your gameplay.
The shopping process is as simple as below.
1.Select the items you need, add them to shopping cart, or pay immediately.
2.Submit the correct information and complete the payment.
3.Accept our invite in the game, if the waiting time is too long, please contact customer service.
If you have any problems or questions for buying Rocket League Items, please feel free to hit us up through our 24/7 Online live chat.