EA Sports FIFA 18 Global Series will conclude in London from August 2nd to August 4th
Electronic Arts and Fédération Internationale de Football Association (FIFA) announced that more than 20 million players participated in FIFA 18's competitive gaming this season. They also said that the EA Sports FIFA 18 Global Series will conclude in London on August 2 to August 4 with the FIFA eWorld Cup Grand Final.
In the end, 32 competitors are vying to be the FIFA 18 world champion. Qualification for those 32 spots occurs May 28 to May 30 and June 1 to June 3 in Amsterdam as 128 competitors look to qualify and advance to the FIFA eWorld Cup Grand Final 2018.
The interest from players shows why companies are investing more in competitive gaming. Global esports revenues will grow 38 percent to $906 million in 2018 and further grow to $1.65 billion by 2021, according to a new annual report on esports by market researcher Newzoo. And the biggest endorsement from esports might be the $100 million going into Fortnite, which Epic announced this week.
EA and FIFA co-created the tournament, and they have partnered with top-tier football leagues, football clubs, football brands, and premier esports organizations.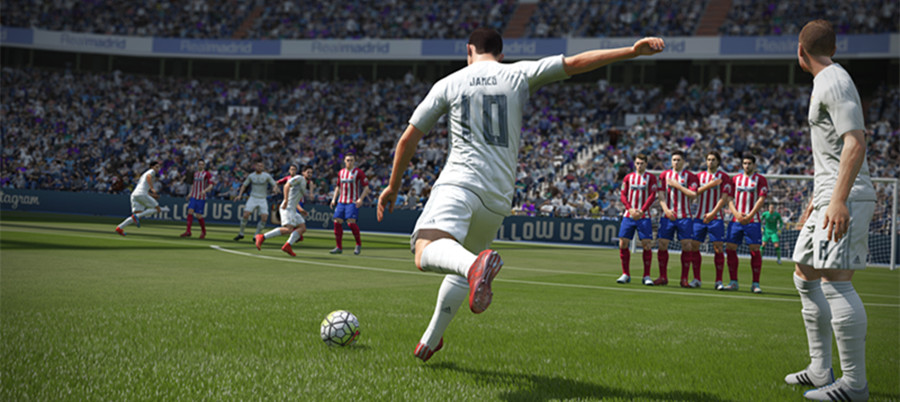 "The FIFA eWorld Cup Grand Final 2018 will be a signature moment for competitive FIFA after a season-long journey that has engaged millions of players and spectators," said Todd Sitrin, senior vice president and general manager of EA Competitive Gaming, in a statement. "In partnership with FIFA, we accelerated the growth of competitive gaming through the EA Sports FIFA 18 Global Series, rallying the global football community together within this singular ecosystem."
Top-flight leagues hosting EA Sports FIFA 18 tournaments and competitions included Hyundai A-League, eDivise, MLS, J-League, La Liga, eLigue 1, Russia Premier League and Bundesliga. In addition, the long-standing EA Champions Cup played on FIFA Online 3 in Asia became part of the Global Series and with players qualifying into the upcoming playoffs.
"This partnership with EA elevated competitive FIFA into a worldwide phenomenon, combining the power of football with the spectacle of entertainment in astounding ways," said Philippe Le Floch, chief commercial officer at FIFA, in a statement. "A landmark year for global football and a landmark year for competitive gaming ends fittingly at the FIFA eWorld Cup 2018 in one of the most historic football cities in the world — London."
EA refers to esports through a broader term that it dubs "competitive gaming." By competitive gaming, EA refers to a pyramid of activities. At the top is EA Majors, the pinnacle of competition that it considers to be the esport, where the best players in the world compete to be the ultimate winner with EA putting up major prize money.
Below that is EA Premier Events, or big prize competitions staged by other companies (such as ESL) and have a sizable following. They're global in nature and very important to the community. Then there are EA Challenger Events, or community events with 500 to 600 (or even just 20) competitors playing EA Competitive Gaming. EA's goal is to support these great competitions and to help facilitate a smooth tournament structure.
And rounding this out is EA Online Matchmaking. The largest section of the EA community fits here as the base of the pyramid and where millions of players play at home.
Cheapest FIFA 18 Coins, FIFA 18 Points, FIFA 18 Account and FIFA 18 Comfort Trade On www.onlinegameshop.com, Instant Delivery, 24/7 Service. 100% Safety!