For the second time in five seasons the Rocket League World Championship will be held in Europe
For the second time in five seasons the Rocket League World Championship will be held in Europe. Announced today, the culmination of season five of the Rocket League Championship Series (RLCS) will be held at The Copper Box Arena in London, England June 8 – 10th.
Three of the last four World Championships have been held in the United States with season two held in Amsterdam and now it's England's turn.
Four teams from Europe, four from North America and two from Oceania will battle for the title of the worlds best and a prize of $250,000 (£180,000).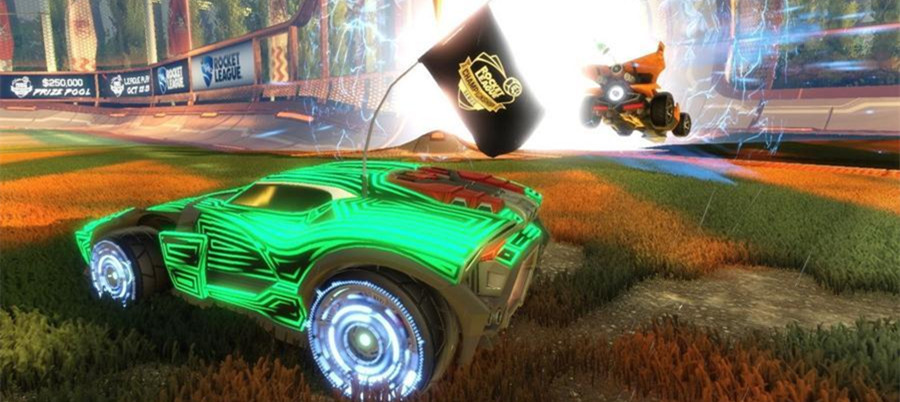 Gale Force Esports, Renault Vitality, Team EnVyUs and compLexity Gaming have all qualified from Europe along with NRG Esports, Cloud9, G2, and Evil Geniuses from North America. Oceania qualifying tournaments are set to decide their representatives April 29.
Rocket League has had many events in the States lately with third party tournaments in partnership with the likes of ELEAGUE and the Universal Open. While the popularity of the game is strong in the U.S. its strength in Europe continues to grow as European teams such as Gale Force Esports and Team EnVyUs regularly qualify for international events.
This year will also see the largest RLCS prize pool at a massive $250,000 (£180,000), a $100,000 (£72,000) increase from season four.
While the Copper Box Arena originally played host to the 2012 Summer Olympics, the 7,500 seat venue is no stranger to esport events as the location of DreamHack London in 2015 and the Clash Royale Crown Championship in 2017.
Tickets to the RLCS World Championships are not available yet, but as the event is moving to Europe for the first time in three seasons there's no doubt they'll be a high priority.
Esports Insider says: It's exciting to see the RLCS World Championship hop the Atlantic for the first time in three seasons. The European Rocket League community is so strong and the show out for the World Championships is sure to be a spectacle. Great to have it on Esports Insider's home turf too!
Being the fast delivery of items at reasonably price.You can modulate all Rocket League Items there, such as goal explosions, Rocket League Keys, boosts Rocket League Crates, wheels, bodies, antennas, trails, decals and toppers to make your rocket- Rocket racing League Keys and Crates are the hot sale items amongst all rocket league items. powered car appear unique and assist you to win the match. With regular global payments, purchasing Rocket League items is made quickly.