Fortnite Season 9 Will Be Live Soon - What Can We Expect?
As always, Epic Games remains mysterious all the time when a new event comes to Fortnite. Several days ago, it revealed three teaser images on Twitter to hint the coming of Fortnite Season 9. In the last teaser image which features someone wearing a futuristic horned helmet, Epic Games announced that the downtime for Fortnite Season 9 starts on May 9, 2019.

According to news released by Epic Games, the theme of Fortnite Season 9 seems to be related around the future, but it's suspected that it may involve Polar Peak crumbling down and more events with the volcano and Loot Lake.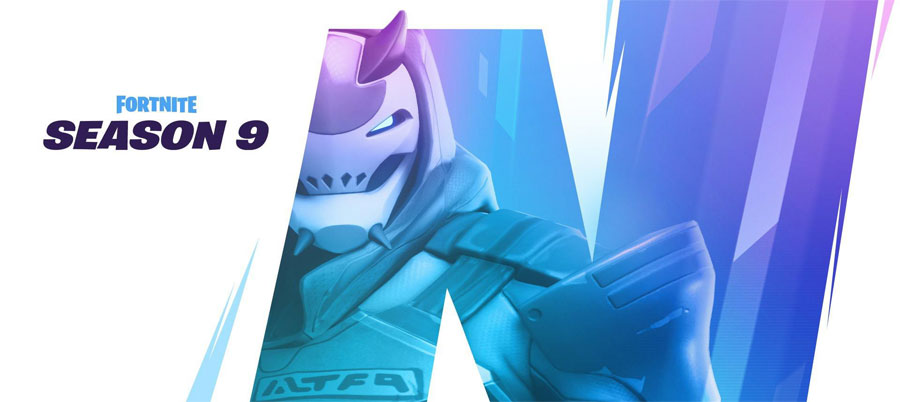 Just like the previous seasons, Season 9 will include a new battle pass and new cosmetics. Of course, a lot of new items will be also added. It is undoubted that there are many major changes on the map as well. Even though Epic has not disclosed much about Season 9, we could still expect more about this season. To be sure, the game will be more interesting with these new contents.

Buy Fortnite Items from the Top Rated Supplier - Onlinegameshop.com
If you want to win the game, you need to collect as many as items to increase your chances. Welcome to Onlinegameshop, a reliable online store with rich experience in the whole market! Cheap Fortnite Items for PC, PS4, Xbox One for sale on this site. If you want to defeat your opponent in the game, you must need new Fortnite materials, weapons and traps to build a unique character. Full Stock for cheap Fortnite Item ensures that you can buy Fortnite weapons, materials and traps here quickly and easily. Fast delivery, low prices and safe transaction are prepared for you to buy Fortnite Items here anytime! We will not let you down with our best service.

How to Buy Fortnite Items from Onlinegameshop.com
The shopping process is as simple as below.
1. Select the items you need, add them to shopping cart, or pay immediately.
2. Submit the correct information and complete the payment.
3. Accept our invite in the game, if the waiting time is too long, please contact customer service.

If you have any problems or questions for buying Fortnite Items, please feel free to contact us through our 24/7 live chat. We are waiting for you!