GGG Details Its Future Plan about Launch of the Next Expansion
Path of Exile is a very popular online Action RPG for PC and Xbox One players. Set in the dark fantasy world of Wraeclast, Path of Exile is designed around a strong online item economy, deep character customisation, competitive PvP and ladder races. It has attracted million numbers of players all over the world since release. Recently, GGG outlined its future plan about when the next expansion will be launched on the official site.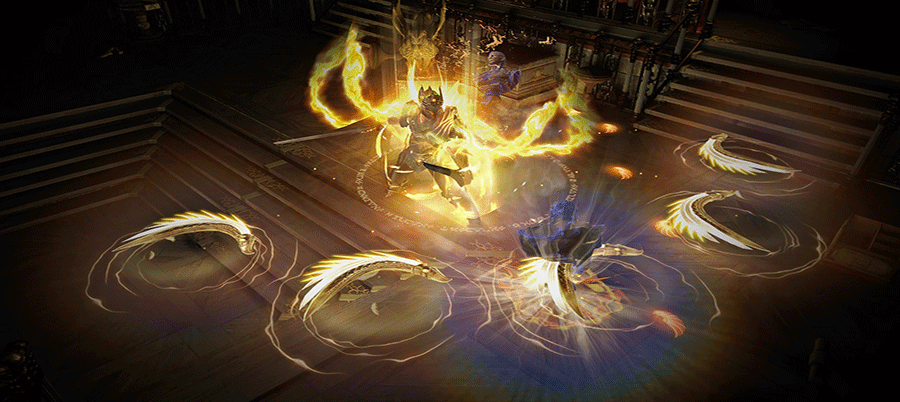 "It is very important to us that we release a high-quality expansion in June, and we will take the time to do this if we feel that we need an additional week or two. While we tried hard to achieve this within our regular 13 week schedule, development certainly has not been business-as-usual over the last few months.

We are currently planning to announce the 3.11 expansion on June 2 at 2pm (PDT), roughly two weeks from now. This means that we're working toward a launch date of June 19 for PC and June 24 for console. However, it's extremely important to note that more so than any past expansion, it's very possible this launch will be further delayed."

According to the above-mentioned, the next expansion will be released in June, but it is possible that it will be further delayed due to the spread of covid-19 virus. Anyway, there are still lots of things for Path of Exile players to enjoy. If you are lack of Path of Exile Items, it is highly suggested to buy POE Items from Onlinegameshop.com, a reliable and trustworthy store with rich experience in this field. Moreover, we offer cheap Path of Exile Items with fast delivery, low prices and safe payment. Enough stock of POE Items is prepared for you to buy Path of Exile Items here anytime!

Why Choose Us?
Security Guarantee - Our refund policy remove all clients' worries when you place an order on our site. You can ask for a full refund as long as your order is canceled before delivery.
Instant Delivery - Stable supply sources and full stock ensures our instant delivery no matter when you place an order. And you will get your items within our promised delivery time.
Cheapest Price - Good study on the game market keeps the goods on our site are sold at the cheapest price.
Safe Transaction - All the products and service here are collected from legit and safe supply sources.

Cheap POE Items and Currency for sale at our store with fast delivery, secure transaction and 24/7 customer service. If you have any problem to buy POE Items here, please feel free to hit us up through our 24/7 Online Livechat. We will do our best to satisfy your demand and wish you a good shopping experience here!