GGG Introduced Storage Tanks and Harvest Descriptions
GGG is planning to deploy Patch 3.11.1c later this week. It contains a few small fixes but most notably, an increase to the capacity of Storage Tanks and some improvements to Harvest Crafting descriptions.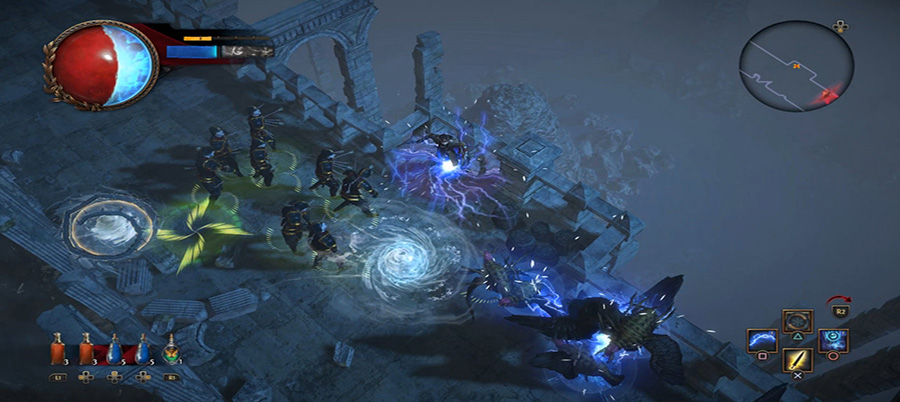 Storage Tanks

The current plan is that the base capacity of a storage tank will be increased from 300 units of Lifeforce up to 1,000 units. We also plan to introduce a new type of storage tank with a capacity of up to 5,000 units that you'll be able to purchase for a significant amount of Lifeforce.

If you own one or more of these new larger tanks, a placed tank will have a 'swap' button on it that you can click which will automatically swap the new large tank with the existing tank that you select. Any Lifeforce contained in the smaller tank will be deposited into the newly-purchased larger tank.

Harvest Descriptions
We've also revised the highlighting of key words on the Harvest crafting panel. It will have colours that make it easier to see at a glance what crafting modifiers are available. For example, the word 'caster' would always be highlighted in pale blue. In order to equip strong characters and improve skills in Path of Exile, players will need lots of POE items to better enjoy the game. To meet players' need, Onlinegameshop.com offers cheap POE Items and Currency with fast delivery, safe payment and 24/7 customer service. With rich experience in the gaming market, we are committed to providing worldwide players with high quality game resources as well as a good shopping experience.

What You Can Expect from Onlinegameshop.com
Lowest Price - Cooperating with legit and safe supply sources as well as our good study on the game market keep the products on our site are sold at the lowest price.
Fast Delivery - With stable supply sources and full stock, we not only guarantee prompt delivery but also secure your order every time! Usually, your order will be finished within our promised delivery time.
Safety Guarantee - Our years of experience in the market allows us to confidently and efficiently deal with all sorts of problems. We can deliver our goods securely and safely.
24/7 Online Support - Our service is ticking around the clock. Contact us anytime you need help.

Once you get any problem in buying POE Items here or place an order from us, please feel free to hit us up through our 24/7 online livechat. We will do our best to satisfy your demand and wish you have a good shopping experience at our site.