GGG Outlined Its 3.12 Expansion Timeline
It is known to all that GGG normally operates on a 13-week schedule with four expansions every year respectively released in March, June, September, and December. However, due to the impact of COVID-19 virus, it took 14 weeks to develop Harvest. Therefore, there are only 12 weeks for the development of the next expansion.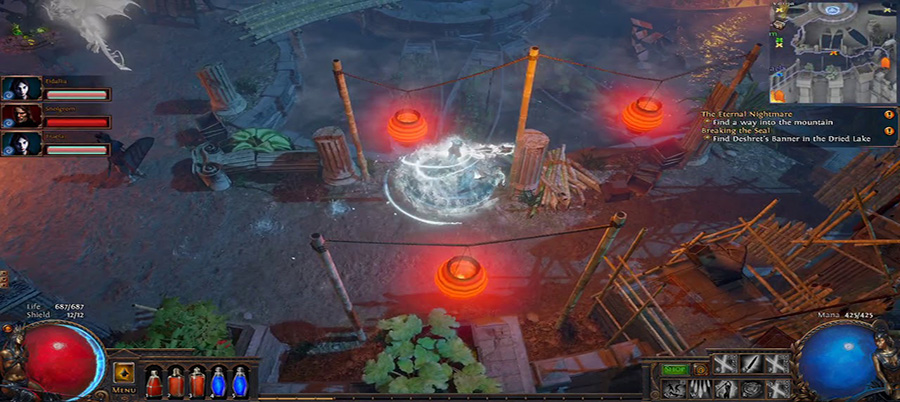 Timeline for Path of Exile's 3.12 Expansion
According to GGG, the 3.12 expansion will still consume a 13th week due to the ambitious scope of the league. As there is a deviation in the normal timeline, the next expansion will be a bit later than the original indication.

The 3.12 expansion is expected to be launched on September 18 for PC and September 23 for console (PDT). However, it is not the certain date, so there will be still some changes. This also means that Harvest will end on September 14 at 3 pm (PDT).

Buy Cheap POE Items on the Most Reliable Store - Onlinegameshop.com

As a reliable and professional store with rich experience, Onlinegameshop.com offers cheap Path of Exile Items with fast delivery, low prices, and safe payment. Enough stock is prepared for you to buy Path of Exile Items here anytime! Here are our services for all players.
Security Guarantee - Our refund policy removes all clients' worries when you place an order on our site. You can ask for a full refund as long as your order is canceled before delivery.
Instant Delivery - Stable supply sources and full stock ensures our instant delivery no matter when you place an order. And you will get your items within our promised delivery time.
Cheapest Price - Good study on the game market keeps the goods on our site are sold at the cheapest price.
Safe Transaction - All the products and services here are collected from legit and safe supply sources.

If you have any problem to buy POE Items here, please feel free to hit us up through our 24/7 online live chat. We will do our best to satisfy your demand and wish you a good shopping experience here!