Heatseeker Mode Coming to Rocket League This Week
The deadly epidemic Covid-19 makes millions of people in quarantine, which also see an unpredecented rise in Rocket League. More and more people have swarmed into Rocket League to kill their time at home. On such occasion, Psyonix announces a new 3v3 mode called Heatseeker in Rocket League and they also intends to give out a free cosmetics during the game mode event.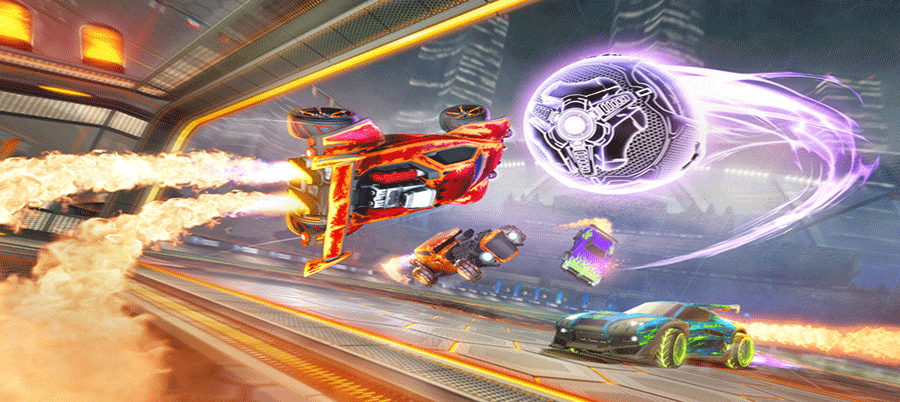 According to information on the offical website, the new Heatseeker mode will be available for online matches in Rocket League from April 16 to April 20. To make players better understand this new mode, Psyonix revealed a trailer, from which you can find it is easier for players to score more goals. The Heatseeker mode makes the ball automatically seek the opposing net once it's hit. If the ball hits the backboard, it will fire back toward your goal.In this case, the ball will gain speed each time the ball is touched by a players or a backboard.

For some players who have not played Rocket League for a long time, the new Rocket League mode seems to be a little difficult. Do not worry about that because Psyonix has said that online matches in Heatseeker mode give the same amount of XP as Casual, Competitive, or Extra Mode playlists, so you are still able to unlock your Rocket Pass 6 Tiers as you normally would. Besides, players who log into Rocket League during the Heatseeker event will get a Hypnoteks Players Banner for free.

It is only two days left for the Heatseeker mode. Many Rocket League fans are ready to try this new mode out. From comments on reddit, players have shown their willingness to make it a longer event. It is still uncertain whether the developer will do it in later time. Please check it out on the official site later.

If you need cheap Rocket League Items for a better gameplay experience, Onlinegameshop.com is a good choice for you. With rich experience in the gaming market, we offer high quality game resources to players all over the world. Cheap RL Items, Blueprints and Credits for hot sale at our platform with fast delivery, safe transaction and 24/7 customer service guaranteed. If you have any trouble in buying RL Items here, please feel free to contact us at any time!