In addition to Brazil, who has not missed the World Cup™?
Besides Brazil, who are yet to miss a FIFA World Cup™, Japan are the only team to have appeared at every finals since making their debut.
Now set for their sixth appearance and two decades on since taking their opening bow at France 1998, FIFA.com takes a look back to see how the Blue Samurai have progressed at the finals.
1998: Japan introduce themselves to the world
Round: Group Stage
"I started knowing about football outside of Japan and I started having a dream. But I didn't have a chance because the world didn't look at the Japanese J-League. Finally, we had a chance because we played at the World Cup in France. Then one of my dreams came true."
Hidetoshi Nakata, midfielder at France 1998
While France 1998 may not be fondly remembered for the results on the field – suffering defeats to Argentina and fellow debutants Croatia and Jamaica – it announced the Blue Samurai to the footballing world. With the likes of Nakata and Shinji Ono going on to prove extremely successful in Europe, their brand of quick-passing, agile football quickly became the nation's signature brand.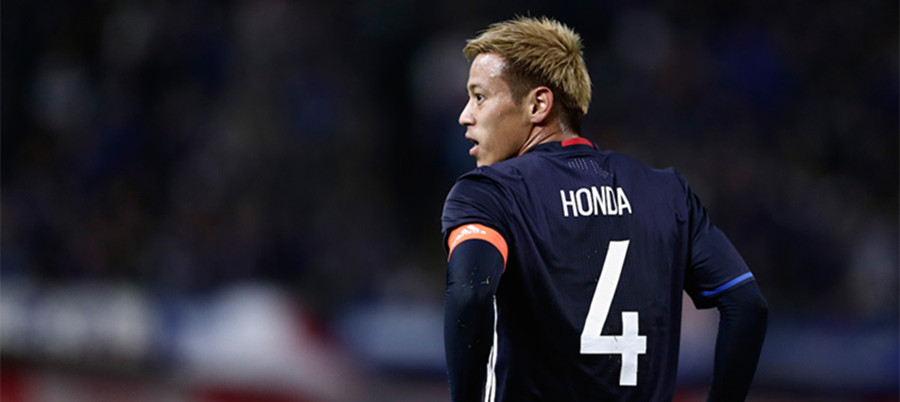 2002: Bringing the festivities home
Round: Last-16
"I think we're reaping the rewards of the 2002 World Cup, which had a huge impact on my country. I wouldn't be surprised to see a large number of Japanese players at big European clubs in the next ten years."
Tsuneyasu Miyamoto, defender in 2002 and captain in 2006, speaking in 2013
While often overshadowed by co-hosts Korea Republic's run to the semi-finals, as well as enjoying the fervour of a home tournament, Japan delighted on the field, too. Racking up seven points in the group stage, as well as earning their first World Cup win with a 1-0 victory over Russia, their run was only ended by a solitary goal against eventual bronze medallists Turkey.
2006: Dispatched by the holders
Round: Group Stage
"This is such a depressing outcome. It's all the more disappointing because I believed we had what it takes."
Zico, coach at Germany 2006
While the painful final blow was inflicted by his free-flowing compatriots, the Brazilian coach's dreams of leading Japan out of the group stages again ultimately swung on their opening game, collapsing in the final six minutes. Tim Cahill struck twice in a three-goal revival by Australia to clinch a 3-1 win and leave happy memories few and far between from Germany.
2010: Elegance in Africa
Round: Last-16
"Today will be a turning point for Japanese football. The team's performance will provide youngsters with inspiration to improve. We have showcased the progress of Japanese football."
Daisuke Matsui, midfielder at South Africa 2010
Marked by some dead-ball delight against Denmark – in what was a straight shoot-out for the last-16 – Japanese fans saw their best-ever World Cup football in South Africa, led by the irresistible Keisuke Honda. Performing at a level that saw him dubbed the 'Japanese Maradona', the likes of he, Shinji Okazaki and Matsui shone, only to fall to Paraguay on penalties.
2014: Frustration in Brazil
Round: Group Stage
"I think it's important for Japan's football to keep the same image and plan for the future. However in terms of the whole group stage in this World Cup, it was disappointing."
Makoto Hasebe, captain at Brazil 2014
After impressing four years earlier, they picked up where they left off, with Honda striking again in their opener against Côte d'Ivoire. However, two quick goals saw their luck turn and they left following a chastening defeat to Colombia – who will be their first opponents in Russia.
2018: Redemption in Russia?
"It's the World Cup, so I want us to show that we are good enough to get to the knockout round. But first of all I want the players to perform in the way that they are capable of."
New coach Akira Nishino's prediction for Russia, having replaced Vahid Halilhodzic in April, was one that tempered expectations. A solitary win over New Zealand since topping Asia's Group B has left fans unsure of what they will see when they walk out against Colombia.
However, with Senegal and Poland making up Group H, it is arguably as wide open and unpredictable as they come in Russia. Having alternated between group stage-exits and reaching the knockout stages since 1998, can they continue that tradition and escape this time out?
Cheapest FIFA 18 Coins, FIFA 18 Points, FIFA 18 Account and FIFA 18 Comfort Trade On www.onlinegameshop.com, Instant Delivery, 24/7 Service. 100% Safety!