Information About Delirium Challenge Rewards
With the upcoming Delirium expansion of Path of Exile, the challenge leagues like Delirium League and Hardcore Delirium League will be launched on this Friday, namely March 13. Certainly, there will be more things worthy of expectation. As soon as the Delirium update starts, players will have access to enter on a more challenging and interesting journey of their own.

In this league, each area contains a Mirror of Delirium. When you pass through the mirror, it creates a fog of Delirium that spawns new enemies and makes existing enemies tougher, including unique enemies and bosses. The fog grows bigger and gets darker the further it spreads out; the deeper you venture out, the stronger enemies get. Enemies within the Delirium can drop Orbs of Delirium, which add a layer of Delirium to the entire map while adding rewards, and splinters that combine into a gateway to the Simulacrum, the heart of Delirium. Enemies in the Delirium can also drop Cluster Jewels, which are socketed in the outermost sockets in the passive skill tree to create an entire cluster of passive skills and can be modified to grant different passive skills.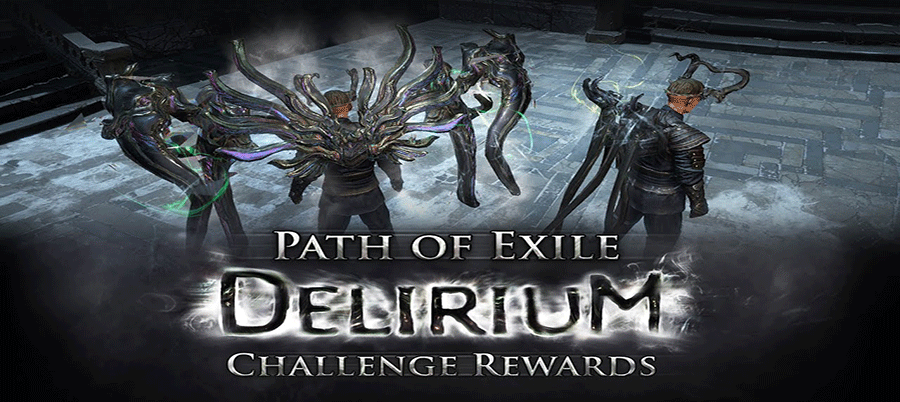 In the Delirium League, players can complete 40 new challenges and earn exclusive microtransaction rewards. At 12, 24 and 36 challenges you will earn the Delirium Horns, Delirium Cloak and Delirium Wings respectively. Besides, completing challenges also grants you pieces of the Delirium Totem Pole Hideout decoration. Here is a trailer of the Delirium Challenge Rewards for your reference.

If you are in need of POE Items and Currency to upgrade your level, Onlinegameshop.com is not a bad choice for you. As a professional and reliable seller in this field, we offer cheap POE Items and Currency to help you level up faster and enjoy the game better. Fast delivery, safe transaction and 24/7 livechat service is guaranteed to each client. With rich experience in the gaming market, we are committed to providing players with high quality gaming resources and friendly customer service.

Moreover, you can use code "REWARD" to get 10% discount when buying POE Items and Currency. If you have any problems on buying POE Items and Currency, please feel free to hit us up via our 24/7 online livechat. We do hope you will be pleased with our service and wish you a good shopping experience from us!