James and his Cavaliers win in Boston even without Kevin Love
It being late May, the sun rose first this morning in the continental United States at Mars Hill, Maine, around 4:44 a.m., 38 minutes after first light. At various other times of the year it rises first at Maine's Cadillac Mountain, or West Quoddy Head Lighthouse in the city of Lubec, population 1,359. But, always, it rises.
Apparently, then, an epoch did not have to take place before true competition returned to the NBA.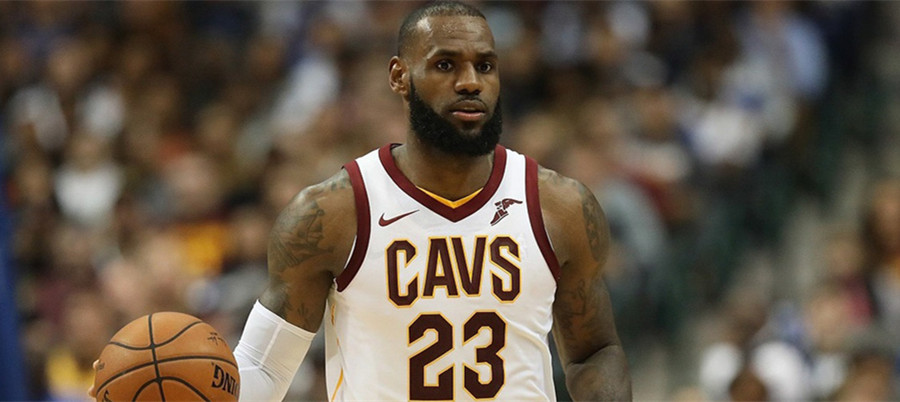 The last two years have been filled with caterwauling about that subject that would make the Magical Mr. Mistoffelees from Cats blanch. Kevin Durant's decision to join the Warriors in 2016, combined with LeBron James's dominance with the Cavaliers in the Eastern Conference, had both veteran team officials around the league and many who cover it in a state of panic about the supposed end of real battles for championships. And three straight Warriors-Cavaliers Finals only added fuel to the perception that the Dubs had become unbeatable, and the Cavaliers unthreatened in the East.
But just two years after Durant disclosed his next chapter in The Players' Tribune, his Warriors were staring down a seventh game on the road against the Rockets, a team built specifically to take Golden State down. James and the Cavs were also in an elimination game on the road, in Boston, against the upstart Celtics, whose future looks limitless in the East, and which beat an equally emerging power in Philadelphia in the second round. It marked the first time there were two Game 7s in the conference finals since 1979.
That James and his Cavs, even without Kevin Love, still triumphed over Boston to clinch an eighth straight Finals appearance for his Eastern Conference teams since 2010, is further testament to his greatness. But it doesn't mean he wasn't stretched almost to the breaking point this postseason, having been taxed to the limit by Indiana in the first round before having to go seven against Boston — which, it must be stated, made it to the seventh game of the Eastern Conference finals with a bunch of kids leading the way — and without Kyrie Irving and Gordon Hayward.
It did not take a generation for someone to figure out how to threaten the Warriors' hegemony, and create a team that could jam up the gears of Golden State's point scoring, league-changing machine. With the Celtics and 76ers rapidly rising in the East, James does not look to have an unending string of Finals appearances in the future.
Cheapest NBA 2K18 MT, Cheap NBA 2K18 Coins and NBA 2K18 VC Account on www.OnlineGameShop.com, instant delivery, 24/7 service. 100% safety!