Madden Rating Projection: Bobby Massie
As the new ratings of the video game Madden 19 start to release, it is a good chance to get ahead of the curve and do some guessing as to what the ratings should be.

Everyone gets so mad and thinks their player has been disrespected. However, nobody goes through the process of actually trying to rank these players. With that in mind, we will try to find a comfortable ranking for each Chicago Bears player. Today, we look at Bobby Massie.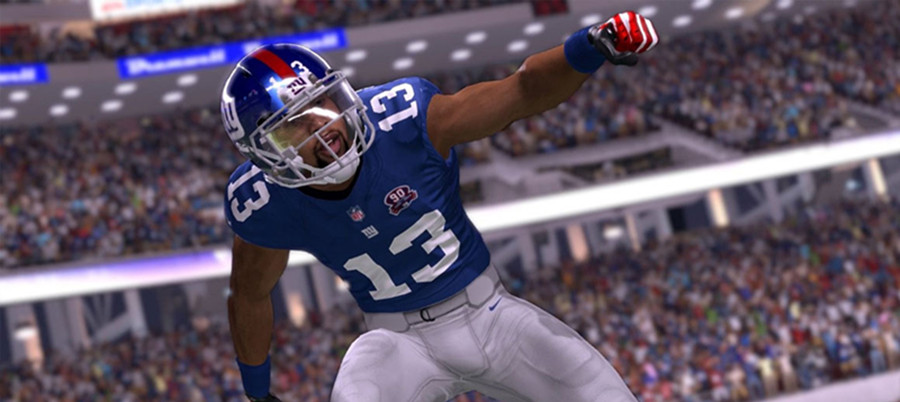 2017 Review
Bobby Massie finished his 2017 season rated a 73 in Madden. Most Bears fans are probably nodding in agreement with this one. While many would defend their team, Massie is not a fan favorite at this point and is coming off of an ugly 2017 season.
By Pro Football Focus grading, he finished at the #39 tackle. Massie is the clear weak link of the unit and will be the first player that gets replaced from this group. It would be tough to find a fan arguing with his final rating last year.
It is going to be tough to find someone to argue for a huge boost in his rating this season either. Most of the factors holding him down are on himself. Harry Hiestand is going to help, but there is only so much to be pulled from Massie.
Player Comparables
In a recent post, we compared all of the NFC North tackle groups. The Bears edged the Lions mainly off of the idea that Charles Leno has had a better go of it than Riley Reiff in recent years. However, the Bobby Massie vs Mike Remmers debate at right tackle was an interesting one.
Both have an average annual value of $6 million on their per year contracts. He is 28 years old, and last season rated the #40 tackle by PFF, a hair off of Massie.
Remmers is a liability and was the weakest unit on a Carolina Panthers team that made the Super Bowl. He proved that it can be done with a player like Massie, but an upgrade is likely needed.
Madden had Remmers as a 77 last season. To be fair, Remmers is more likely to go down than Massie is going to go up, but there should not be that stark of a difference.
Another interesting thought was D.J. Humphries, of the Arizona Cardinals. He has shifted between left and right tackle, but Humphries is the reason the Cardinals moved on from Massie, and he wound up in Chicago.
Humphries only go to play in five games in his second year after replacing Massie, but he has looked like a slight upgrade. He should be ranked the best of the three, but not by much. Still, he is only a 75 in Madden.
This helps prove that Madden rides teams more than players. Remmers is overrated because he plays for the Vikings. At the very least, Humphries at 77, Remmers at 75 and Massie at 73 is more realistic.
However, to say that Remmers and Massie should be rated much differently would be a tough argument, logo on their helmet aside.
Madden Projection: 75
Whether Remmers is overrated or Massie is underrated, they can meet in the middle here at a 75. The two should be rated the same and after seeing their end of season ratings that is now something that will be on my mind.
If Massie is a 73 it will be no surprise. However, if it means Remmers is significantly higher, it is unfair to both.
If you wish to body a able aggregation in Madden NFL 18, you can go to buy some coins. Cheapest NFL 18 Coins, Cheap Madden 18 Bill and Madden Mobile Bill On www.OnlineGameShop.com, Instant Delivery, 24/7 Service. 100% Safety! There is no charge to anguish about any assurance problem, we accept a profession accumulation to ensure all the affairs are proceeded in a safe environment. If you ache a accident due to the safety, we yield abounding albatross for it.