Messi is still only the second player in the game
One of the most popular leagues on FIFA 18 Ultimate Team, the La Liga, just became even more tantalising for squad builders as a bunch of players have received upgrades.
Six different members of Barcelona have received upgrades which is thoroughly deserved considering they currently hold a five point lead at the top of the table.
However, the best of them Lionel Messi has remained only the second best player on the game - sitting one point behind the FIFA 18 cover-star Cristiano Ronaldo.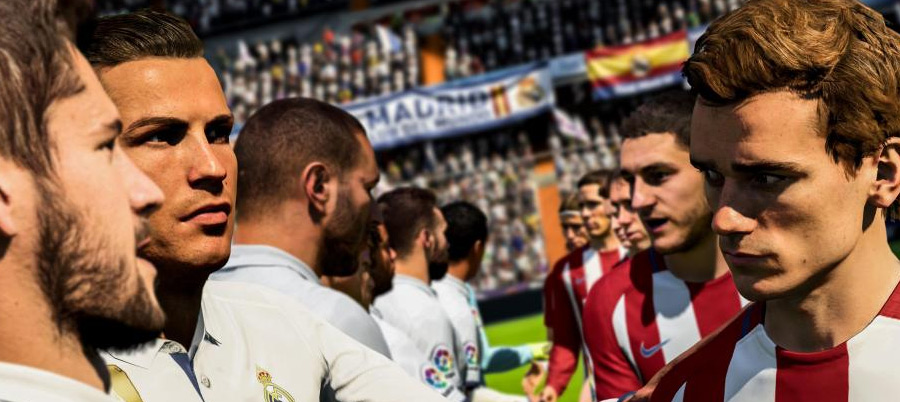 There's no doubt that Messi, who currently leads the league for goals and assists (23 and 12) deserves an a slight upgrade. But with Ronaldo as the cover star and Barcelona having a large partnership with FIFA's rivals, Pro Evolution Soccer, it's no surprise that they have left him slightly lower.
Still, his teammates haven't gone unnoticed with Philippe Coutinho, Sergio Busquets, Jordi Alba, Marc-Andre Ter Stegen, Sergi Roberto and Paulinho all receiving upgrades.
Coutinho has slot into the squad nicely since his big-money move from Liverpool in January which has put him up to the same overall as his only inform on the game so far.
And away from Barcelona, Real Madrid's only upgrade was for one player that FIFA fans have loved to use for years, Casemiro. The strong midfielder is now an 86-overall with tidy upgrades to his defending and physicality.
If you don't want to shell out 36k for him, Valencia's Geoffrey Kondogbia is a cheaper option and very good after his huge four-overall upgrade.
And Espanyol's top-scorer Gerard Moreno will now be 'usable' for most FIFA players as along with an upgrade to 80 overall he has been given a 16-point upgrade to his pace, taking it up to 82.
Cheapest FIFA 18 Coins, FIFA 18 Points, FIFA 18 Account and FIFA 18 Comfort Trade On www.OnlineGameShop.com, Instant Delivery, 24/7 Service. 100% Safety!