New In-Game Music Adding to Rocket League Throughout the Year
Not long after cross-platform parties released, a brand new in-game music has been brought to the rocket league.According to the news on the offical site, the first new track of Monstercat is live in game.

There are nearly 100 songs with different sub-genres of electronic music in Rocket League after the full realese of Volumes 6 and 7, many of which will be Rocket League's opening music. The process in which these songs are chosen is more involved and collaborative than you may think, as Monstercat has a few songs that have already been selected for Rocket League Radio, though some of them haven't even been created yet!
Thanks to Monstercat's deep catalog of work, Rocket League players who have followed the sounds may realize the dramatic change of game tone. Monstercat's new direction for Rocket League Radio has the potential to bring new artists to the soundtrack to be enjoyed by the fans of the game, the genre, and then some.Fire up Rocket League to hear the first new song, "PLAY," by Tokyo Machine. The second and third new songs of the year will release in March.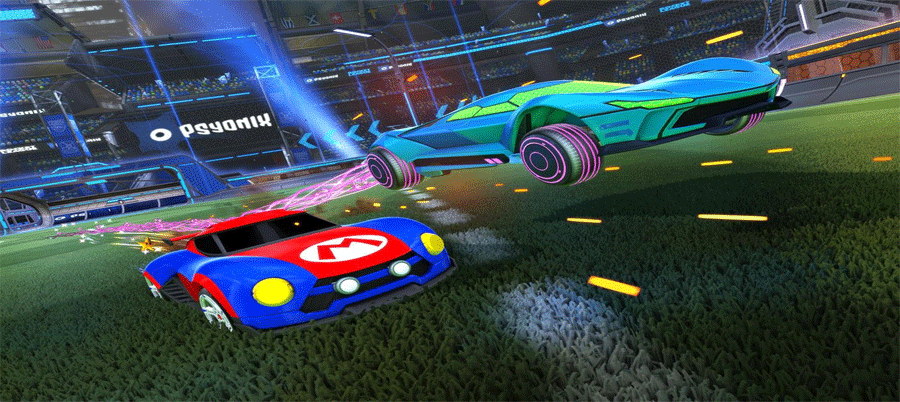 Are you excited about it? Don't pause and enjoy the music while playing the wonderful game. If you want to need Rocket League Items to help you level up, please come to Onlinegameshop.com, the most reliable store to sell and buy Rocket League Items (PS4,XBOX One,PC,Switch) with a good reputation in the Rocket League market, by offering favorable prices, securing your payment and guaranteeing instant delivery. You can buy Rocket League Crates, Keys, Skins and all tradable items such as bodies, wheels, boosts, decals and so on here!
The Services For Rocket League Items Are Promised To You
Cheap Prices-Onlinegameshop.com offers the most favorable Rocket league skins, keys, crates in the whole Rocket League market.
Fast Delivery- It can take between 5-120min for you to receive your Rocket League items.
100% Secure- Buying Rocket League Crates, keys, and items on Onlinegameshop.com is 100% safe.
Refund Policy- If you buy an item that you do not want it, you can get a full refund if you cancel your purchase before receiving the Rocket League item.
24/7 Live Support-You can ask any questions or problems you have and get a reply within seconds in our 24/7 support chat .