No running back is worth what Bell wants
Le'Veon Bell isn't going to get $14.5 million per year on a long-term contract from the Steelers and likely wouldn't from any NFL team.
He's also not going to win the PR battle that accompanies his quest.
Bell's crusade is a flawed one. Glitches poke through freely.
Last year, Bell reportedly turned down a contract that would have paid him $13.3 million per and $42 million over the pact's first three years. That average annual value would have paid Bell more than $5 million more than Atlanta's Devonta Freeman makes. Freeman has the NFL's second-biggest paycheck among running backs.
Bell lowered the per-year demand he rapped about from $15 million to $14.5 million. That's an almost insulting piece of "negotiating."
Antonio Brown's contract pays $17 million per. Houston's DeAndre Hopkins is the next highest-paid wide receiver at $16.2 million per. Bell's demand of $14.5 million per is the equivalent of Brown wanting $28 million per.
Bell considers himself a No. 1 running back and a No. 2 receiver and wants paid the combined salaries of both positions.
Unless Bell splits into two and literally plays both positions, that's absurd thinking. Catching passes is part of his job as a running back and why he's the highest-paid at the position.
Then there's the notion that running back is undervalued, and Bell is campaigning for his brethren at the position.
What a crock. Bell just wants his.
Running back isn't undervalued. The NFL is a passing league. Both Super Bowl teams handled the running back position via budget-conscious platoons. The six running backs who played for Philadelphia and New England in the Super Bowl earned $7.17 million between them.
No running back is worth what Bell wants.
Bell is making the predictable noise about sitting out: "I just have to decide if I'm going to play when the time comes."
Last season, Bell finally signed his franchise tender after missing OTAs, mini-camp and most of training camp. (That's his right. Without a contract, Bell had no obligation.) Will Bell go one step further this year and sit out games?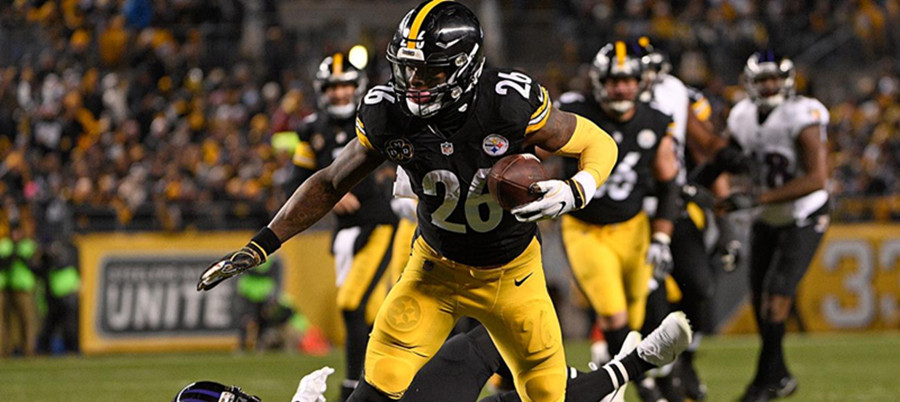 Bell might. He's just principled/dumb enough. (Circle one.) If Bell reports by Week 10, he gets a pro-rated portion of $14.5 million and fulfills his franchise tag obligation. Then it's on to 2019 and more high jinks.
Despite kissing the posterior of Yinzer Nation via Twitter by way of trying to rally the citizens behind him, Bell is not a sympathetic figure. He comes off as a greedy jerk. That's truth in packaging, from this vantage point.
Bell is a great back. He is one of the NFL's best, perhaps the very best.
But he's got cons as well as pros.
Bell's raw numbers from 2017 speak for themselves: Third in rushing yards, fourth in receiving among running backs, second in all-purpose yards. Bell led the NFL in rushing attempts and only missed one game.
Bell's career per-game average of 128.9 yards from scrimmage is the NFL's best mark since the 1970 NFL-AFL merger.
He's a top talent. Bell is an exceptional pass blocker. He runs precise routes.
But Bell's per-carry average of 4.0 yards was second-worst of his five-year career and ranked just 23rd in the NFL. His per-catch average of 7.7 yards was also second-worst of his career and ranked only 17th among backs.
Bell had eight plays that gained 20 yards or more. Compare that to 27 by Brown and 20 by Los Angeles Rams back Todd Gurley. Bell is more of a workhorse than a game-breaker, at least this past season.
Bell is exceptional. But he's been paid exceptionally. And he's hardly perfect, especially given his me-first attitude and two pot suspensions.
Bell should tread lightly. If he doesn't sign his franchise tender, the Steelers could rescind it in the summer, leaving Bell looking for a job when big-time free-agent money has already been spent. But that won't happen unless the Steelers can quickly and effectively figure out a Plan B.
What is Bell's Plan B?
Worst-case scenario, he raps full-time. If you've heard Bell rap, you know exactly what's meant by "worst-case scenario."
If you wish to body a able aggregation in Madden NFL 18, you can go to buy some coins. Cheapest NFL 18 Coins, Cheap Madden 18 Bill and Madden Mobile Bill On www.OnlineGameShop.com, Instant Delivery, 24/7 Service. 100% Safety! There is no charge to anguish about any assurance problem, we accept a profession accumulation to ensure all the affairs are proceeded in a safe environment. If you ache a accident due to the safety, we yield abounding albatross for it.