Onlinegameshop.com supports all players to unlock Rocket League Rocket Pass 2 Premium Items
Rocket League combines soccer with driving in an unbelievable physics-based multiplayer-focused sequel to Supersonic Acrobatic Rocket-Powered Battle-Cars! Choose from a variety of high-flying vehicles equipped with huge rocket boosters to score amazing aerial goals and pull off incredible, game-changing saves!
DLC For Rocket League Includes:
Battle-cars
Keys
Packs
If you are searching for a secure place to purchase cheap Rocket League Items then it is advisable to visit
https://www.onlinegameshop.com/rocket-league-items
Rocket League Item
You will require Rocket League Crate for you to get those items, and vehicles and so on. You are also required acquire inexpensive Rocket League Keys to open the crates at onlinegameshop.com mall too.Why purchase Rocket League Keys and Crates at onlinegameshop.com mall. This mall has been devoted to assisting game players to improve our gaming skills experience by offering the ideal service regarding the attainment of power leveling, games currencies, games items, and so on.
We have been serving many Rocket League gamers with our powerful delivery system since the instant release of Rocket League that enables our customers to acquire our Rocket League Keys and Crates just within very short time after the acceptance of orders.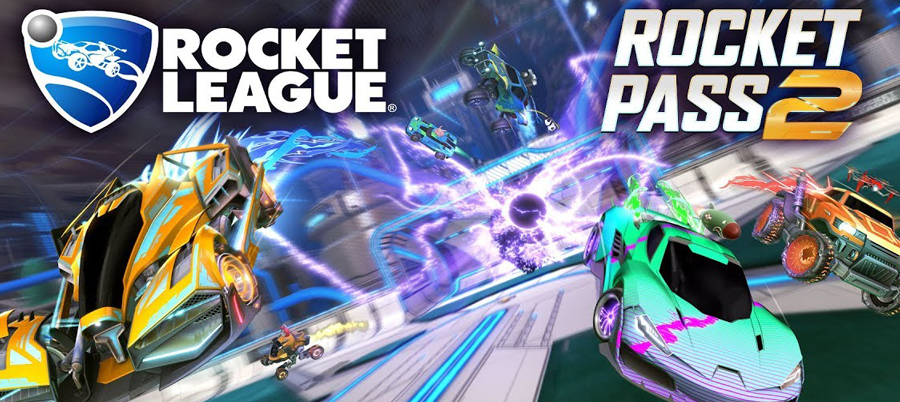 Rocket Pass 2 is online at December 10 - March 18.Onlinegameshop.com reminds all players Playing Rocket League Online Matches Can Earn You Even More. Tier Up To Unlock Rewards With Rocket Pass.
Rocket League Rocket Pass 2 Changes & New Content
Psyonix listened players' feedback for Rocket Pass 1, there are some changes made in the Rocket Pass 2
1) Special Edition Items is added to some of the Pro Tier unlockables, which will rework an existing item into an alternate version.
2) The variety of items found in the Premium track is increased. Pro Tiers will have a 100% chance to drop painted items, a 25% chance for the item to be certified, and a 25% chance of the item being a Special Edition if the item rewarded has a Special Edition version.
3) Items in the Premium Upgrade path are no longer tradeable for Tiers 1 thru 70, but 'Pro Tier' items (i.e. Tier 71 and above) and Free items CAN still be traded.
4) The base experience player earn from matches is increased by 40% so that you can reach Pro Tiers faster and increased the weekly match maximum from 14 to 21.
Rocket League Rocket Pass 2 Premium Items
Purchase Rocket Pass Premium To Get An Initial 50% Xp Bonus And Earn Up To 70 Rewards Including The New Battle-car, Goal Explosion, Keys, And More!
Rocket League Rocket Pass 2 Free Items
Earn Up To 23 Rewards Just By Playing Online Rocket League Matches.
How Do I Get Rocket Pass Premium?
• Launch Rocket League And Select 'rocket Pass' In The Main Menu
• Select 'get Premium' And Then 'upgrade For 10 Keys'
• Purchase Keys Or Use Your Existing Balance To Purchase Rocket Pass Premium
Rocket Pass 2 Premium Items
Artemis
Abstract
Tachyon 1
Glo-rabbet
Quasar 1
Locomotive
Sprocket
Drone II
Rocket Ball
And so on ...
You can find the full list of Rocket Pass 2 items on here.
Rocket League Rocket Pass 2 Free Items
Everyone Can Earn Rewards Including:
Pickle Boost
Peggy Panda
Moko Wheels
Rocket League Rocket Pass 2 Pro Rewards
Premium Players Can Progress Beyond Tier 70 To Earn Painted, Certified, And Special Edition Versions Of Select Rocket Pass Items.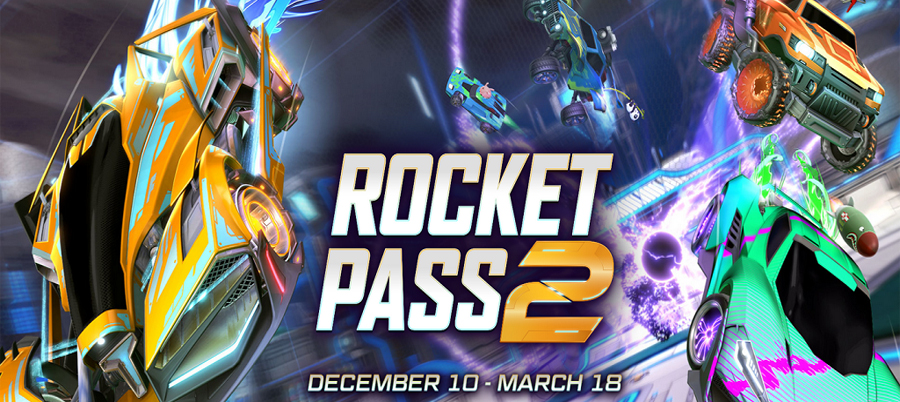 Onlinegameshop.com mall should be your priority, as we are selling Rocket League Crates, inexpensive Rocket League Keys as well as other Rocket League products at the lower price in the market.
Why Choose Us
100% Handwork
We supply the game products with 100% handwork and no tricks or scams just a legit and secure shopping experience.
Instant Delivery
since we have professional service team, we guarantee that we will finish goods delivery in 15 minutes.
Saving Money
100% secure online payment system proved by a million users, you will receive your order at a great price!
24/7 Sevice
We have a professional team providing an outstanding online customer service with friendly and fluent representatives via live chat.