Patch 15 Brings Mount Changes and Other Changes
Albion Online is a sandbox massively multiplayer online game (MMORPG) available for Windows, Mac, Linux, iOS, and Android. In the game, players can freely combine armor pieces and weapons in a unique classless system. They can also explore the world and tackle challenging PvE content or engage other adventurers in small- or large-scale PvP, and conquer territories.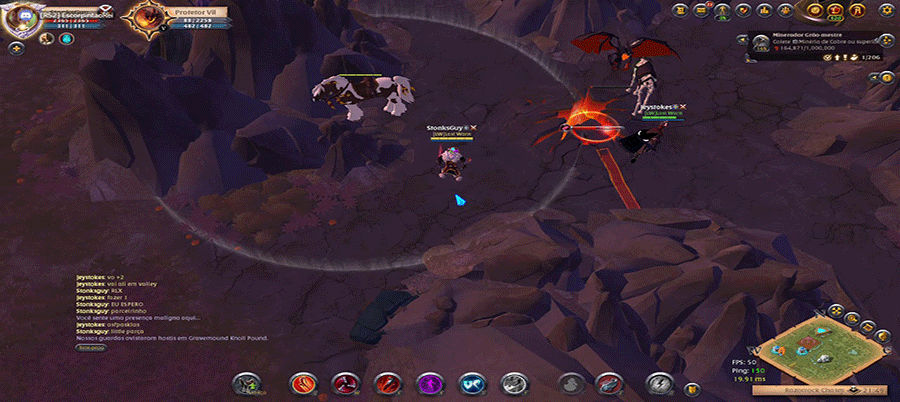 To make the game more interesting and playable among players, it has made changes constantly. This week, the fifteenth patch of the Queen update was launched, with a particular focus on mount balancing. Here's what's new:
Mount Changes
Players who are force-dismounted are cleansed and temporarily immune to crowd control to prevent perma-stun
Base mount top speeds slightly increased, and time until gallop slightly decreased
Speed mount top speeds slightly decreased, and time until gallop slightly increased
Other Changes
Apart from that, there are also other changes and fixes to be implemented.
Players who re-queue for a zone after being removed via the Smart Cluster Queue are now immobilized to prevent the queue from "dropping" them
Chests updated in T8 Undead World Boss zones (Unhallowed Cloister, Black Monastery, Deathreach Priory, Camlann)
Most AoE spells cast by mobs in Hellgates no longer trigger damage reflection

Best Place to Buy Albion Online Silver from Onlinegameshop.com
Albion Online Silver, the in-game currency, which can be used for everything except purchasing cosmetic items and upgrading to premium status, are greatly needed by the players around the world. In order to make further progress in the game, players have been tried their best to collect Albion Online Silver. To get Albion Online Silver fast and safely, it is important for players to choose a professional and reliable store. Onlinegameshop.com is the best place to buy cheap Albion Online Silver. With rich experience in this field, we provide all clients with 100% legit Albion Online Silver, fast delivery, safe transaction, 100% handwork and 24/7 service.

As a professional and reliable store, we aim to build a better service platform for global players and meet their demands. If you have any problem in buying Albion Online Silver here, please feel free to hit us up through our 24/7 online livechat. We will not let you down with our best service.