Path of Exile 3.7.4c Patch Notes Available with Several Changes and Updates
Path of Exile is a hot video game that has millions of players around the world. To make the game more attractive, the developer introduces major content every three months and improves small and specific things frequently. Recently, a new update, namely 3.7.4c patch notes, has been released to help solve some issues. Here is the detail of this update to keep you in the loop.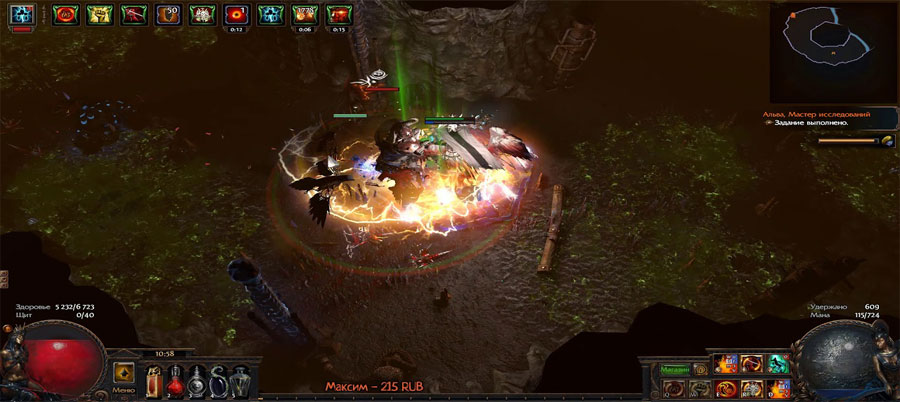 Content of Path of Exile 3.7.4c Patch Notes
Updated ladders for events with a set goal (such as the upcoming Kitava kill event). These ladders will now show experience for participating players. Players who have not yet achieved the goal will appear under players who have, sorted by experience. Players who have achieved the goal will still be sorted in the order in which they achieved the event's goal.
You can now provide additional context when using the /bug command by typing /bug followed by any additional information. For example, /bug An item dropped in an inaccessible location.
You will now be notified if a whisper that you send fails to be delivered to its recipient.
Reduced the frequency of Delve instances timing out when being generated.
Fixed pixelation in the Transcendence Portal effects.
Fixed a bug where a party leader leaving and then re-joining the same party could cause the party members to not be displayed in the party user interface.
Fixed a rare bug where specific characters could not be invited to a party.
Fixed a rare bug where you would leave a party but the server would still think that you were in a party.
Fixed an instance crash that could occur during the Guardian of the Minotaur encounter.
Fixed an instance crash that could occur during the Primordial Blocks boss encounter.

Buy Cheap POE Items and Currency from Onlinegameshop.com
If you want to be successful in the game, you must collect important items, including POE Currency, Orbs, Maps and other Unique Items. The more items you have, the greater chance you will progress faster and have more fun playing harder maps and facing end-game bosses. As we all know, a trustworthy seller is capable of helping players get what they need fast and securely. If you do not know where to find the most suitable seller, it is highly recommended Onlinegameshop.com to you. With rich experience in the gaming market, we offer POE Orbs, Maps, Weapons, Currency and other Items at competitive prices. Buy inexpensive POE items and currecny from this reliable platform with super fast delivery, safe transaction and best service!

Why Choose Onlinegameshop to Buy POE Currency & Items?
Prompt Delivery - Since we have professional service team, we guarantee that we will finish goods delivery in 15 minutes.
100% Handwork - We supply the game products with 100% handwork and no tricks or scams just a legit and secure shopping experience at our store.
Saving Money - 100% secure online payment system proved by a million users, you will receive your order at a great price!
24/7 Customer Service - We have a professional team providing an outstanding online customer service with friendly and fluent representatives via live chat.

Cheap POE Items and Currency for sale on our store with fast delivery, secure transaction and best service. If you have any problem to buy POE Items for PC and Xbox One here or place an order from us, please feel free to hit us up through our 24/7 online livechat. We will do our best to satisfy your demand and hope to join hands with us in the near future.