Path of Exile Blight Kicks off on September 6 and Introduces New Changes for Players to Better Enjoy
According to the official site, the developer Grinding Gears Game announced that Path of Exile: Blight is about to start on September 6 on PC, and September 9 on Xbox One and PlayStation 4. The new expansion contains the Blight challenge league, three revamped balance archetypes with new skills and support gems, plenty of new items, two old leagues being integrated into the core game, and a focus on giving you more freedom to choose which aspects of Path of Exile's content you play and more.


In the upcoming Blight league, players will find a small tower defense mission in every zone. The latest plague to hit the cursed continent of Wraeclast is a fungal infection, and the only cure (according to new NPC Sister Cassia) is to attach a big siphon to the fungal cysts to squeeze out their mushroom oils. This process doesn't take long—just a minute or two per bloom—but waves of monsters will rush along sprawling fungal tendrils to stop you. Thus, you need to build defensive towers to exploit each monster's specific weaknesses. For each tendril lane you defend, a chest will appear with your rewards.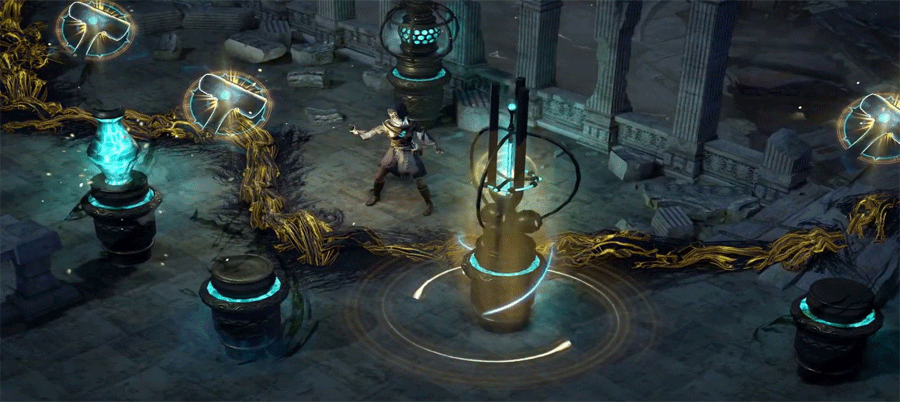 Alongside the tower defense gameplay of Blight comes a bumper-crop of new skills, items and balance changes. This update provides significant balance improvements to the Necromancer archetype, with new defensive options like the Meat Shield Skill Gem, Support Gems which augment the AI of your minions (making them more aggressive or defensive) updates to existing minion-themed items, and an overhaul of the Necromancer Ascendancy class.

As a free-to-play game, Path of Exile has attracted millions of players all over the world. The new Blight League will last for about three months, and features a brand new game economy. It would be exciting for players to explore everything in the new league. Do you want to prepare enough POE Items to help you to go further in the game? If you are looking for cheap POE Items and Currency, Onlinegameshop.com is your first choice. As a reliable and professional store with rich experience, we offer cheap POE Items with fast delivery, low prices and safe payment. Enough stock are prepared for you to buy Path of Exile Items here anytime!

Advantages of Buying POE Items from Onlinegameshop.com
Security Guarantee - Our refund policy remove all clients' worries when you place an order on our site. You can ask for a full refund as long as your order is canceled before delivery.
Instant Delivery - Stable supply sources and full stock ensures our instant delivery no matter when you place an order. And you will get your items within our promised delivery time.
Cheapest Price - Good study on the game market keeps the goods on our site are sold at the cheapest price.
Safe Transaction - All the products and service here are collected from legit and safe supply sources.

Steps to Buy POE Items from Onlinegameshop.com
The steps of purchase are as simple as below.
1. Select the items you need, add them to shopping cart, or pay immediately.
2. Submit the correct information and complete the payment.
3. Accept our invite in the game, if the waiting time is too long, please contact customer service.

Cheap POE Items and Currency for sale at our store with fast delivery, secure transaction and 24/7 customer service. If you have any problem to buy POE Items and Currency here or place an order from us, please feel free to hit us up through our 24/7 Online Livechat. We will do our best to satisfy your needs and wish you a good shopping experience! You'll be pleased with our friendly service.