Path of Exile: Conquerors of the Atlas Expansion Available on December 13, 2019
According to the news released by Grinding Gear Games, a new expansion will be available in Path of Exile.The new expansion, Conquerors of the Atlas, will feature new atlas mechanics, five new endgame bosses, powerful rewards, new currencies, and new ways to modify the Atlas.

Significant new content and features have arrived in the Path of Exile with the latest patch and expansion. When the expansion goes live tommorrow, only 50 Atlas maps will be available. However, you'll be able to defeat conquerors that drop Watchstones that can be socketed into various parts of the Atlas. This will open up new tiers, maps, and tilesets as you continue to progress. Path of Exile: Conquerors of the Atlas will also add five new bosses, an endgame storyline, Support Plus gems (which are more powerful than their default counterparts), a rework to bows, the Ballista skill archetype, and more. The expansion will also include the Metamorph challenge league.In the league, you'll meet Tane Octavius, a master alchemist who will help you combine monsters together to build your own boss fights and customise the level of risk you face and rewards you earn. There are lots of things to be expected.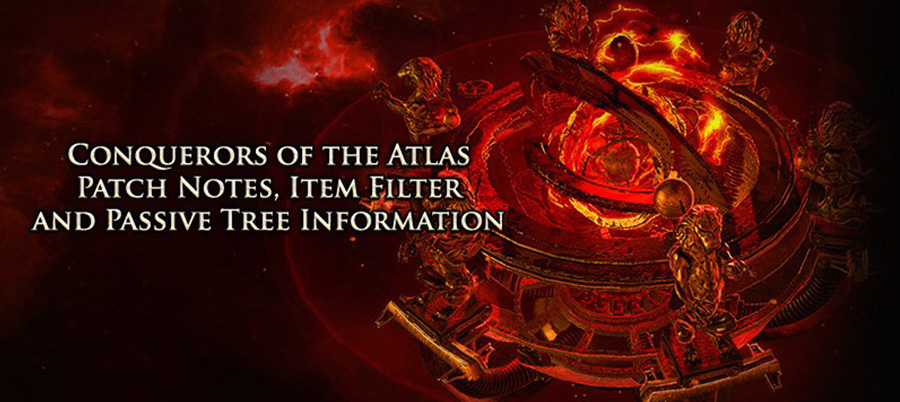 To better enjoy Path of Exile, many players choose to buy POE Item and Currencies from a reliable online store. If you do not know where to find the trustworthy store, it is strongly recommended Onlinegameshop.com to all players. You will never be upset with our POE Items service. With rich experience in the gaming market, we offer cheap POE Currency & Items with fast delivery, safe transaction and 24/7 customer service.

Advantages of Buying POE Items and POE Currency from Onlinegameshop.com
Security Guarantee - Our refund policy remove all clients' worries when you place an order on our site. You can ask for a full refund as long as your order is canceled before delivery.
Instant Delivery - Stable supply sources and full stock ensures our instant delivery no matter when you place an order. And you will get your items within our promised delivery time.
Cheapest Price - Good study on the game market keeps the goods on our site are sold at the cheapest price.
Safe Transaction - All the products and service here are collected from legit and safe supply sources.

Steps to Buy POE Items from Onlinegameshop.com
The steps of purchase are as simple as below.
1. Select the items you need, add them to shopping cart, or pay immediately.
2. Submit the correct information and complete the payment.
3. Accept our invite in the game, if the waiting time is too long, please contact customer service.

Cheap POE Items and Currency for sale at our store with fast delivery, secure transaction and 24/7 customer service. If you have any problem to buy POE Items here, please feel free to hit us up through our 24/7 Online Livechat. We will do our best to satisfy your demand and wish you a good shopping experience here!