Path of Exile's New Update Revealed Improvements of Delirium Expansion
With the release of Path of Exile Delirium Expansion, GGG has continued to make updates to Path of Exile. In the latest update, GGG explained what's been happening behind the scenes since their recent manifesto about upcoming Delirium Improvements. Here is the main point of this new update. If you want to look through the full list, you can check it out on the official site.

Main Point of Path of Exile's New Update
The new update mainly focuses on Monster damage, past content within Delirium, rewards, monster visuals and effects improvements and some performance issues.
Changes of Monster Damage
Reduced the difficulty of Delirium monsters at each mist depth (while increasing the drop rate of Simulacrum Splinters as part of the same rebalance).
Reduced the chance of Delirium modifiers appearing on monsters by a significant amount.
Reduced the damage that Rage monsters deal by 20%.
Disgust's mortars no longer deal damage on impact.
Reduced the damage of the stationary volatiles created by Disgust's mortar skill by 30%.
Doubled the proximity range at which Delirium objects which spawn monsters are triggered.
The decelerating projectile that explodes, fired by Spite monsters, can no longer fire multiple projectiles.
Reduced the chance of Malice monsters exploding when they die at higher levels.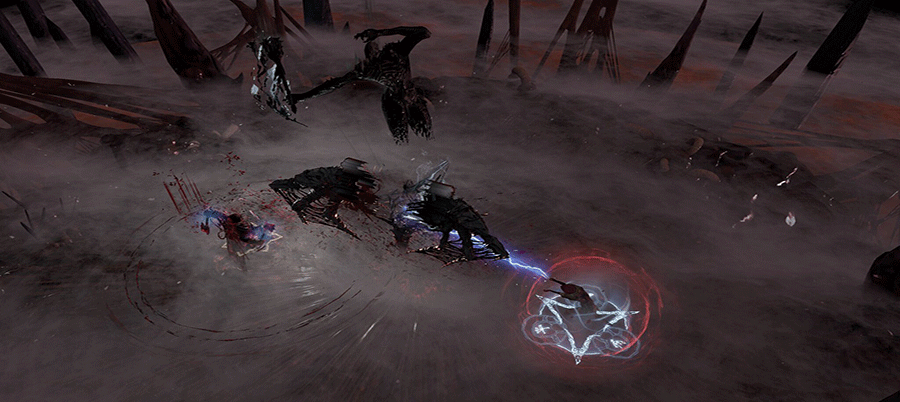 All these changes are live now after the Patch 3.10.0d was deployed. For past content within Delirium, the Delirium mist will pause until the encounter is complete or abandoned, with Abyss, Breach, Betrayal Raids, Blight, Incursion and Legion encounters. Moreover, the Delirium mist will be paused for a set amount of time upon defeating a Harbinger, Metamorph, Bestiary Red Beast, Essence Monster (the main rare one), opening a Perandus Chest or opening a Strongbox. With GGG's constant efforts in Delirium expansion, Path of Exile will be more and more attractive among global fans.

If you want to be powerful in the game, you must collect important items, including POE Currency, Orbs, Maps and other Unique Items. The more items you have, the greater chance you will progress. As we all know, a trustworthy seller is capable of helping players get what they need fast and securely. If you do not know where to find the most suitable seller, it is highly recommended Onlinegameshop.com to you. With rich experience in the gaming market, we offer POE Orbs, Maps, Weapons, Currency and other Items at competitive prices. Buy inexpensive POE Items and Currency from this reliable platform with super fast delivery, safe transaction and best service!

Why Choose Onlinegameshop.com to Buy POE Currency & Items?
Prompt Delivery - Since we have professional service team, we guarantee that we will finish goods delivery in 15 minutes.
100% Handwork - We supply the game products with 100% handwork and no tricks or scams just a legit and secure shopping experience at our store.
Saving Money - 100% secure online payment system proved by a million users, you will receive your order at a great price!
24/7 Customer Service - We have a professional team providing an outstanding online customer service with friendly and fluent representatives via live chat.

Cheap POE Items and Currency for sale on our store with fast delivery, secure transaction and best service. If you have any problem to buy POE Items here or place an order from us, please feel free to hit us up through our 24/7 online livechat. We will do our best to satisfy your demand and hope to join hands with us in the near future.