Queen Patch 12 Brings Balance Changes to Season 9
The Queen Patch 12, also named as Season 9 Balance Patch, has brought lots of balance changes and improvements since it was live several days ago. In this patch, it brings weapon, armor and mount changes for Season 9. Here is something new that you can get from this patch.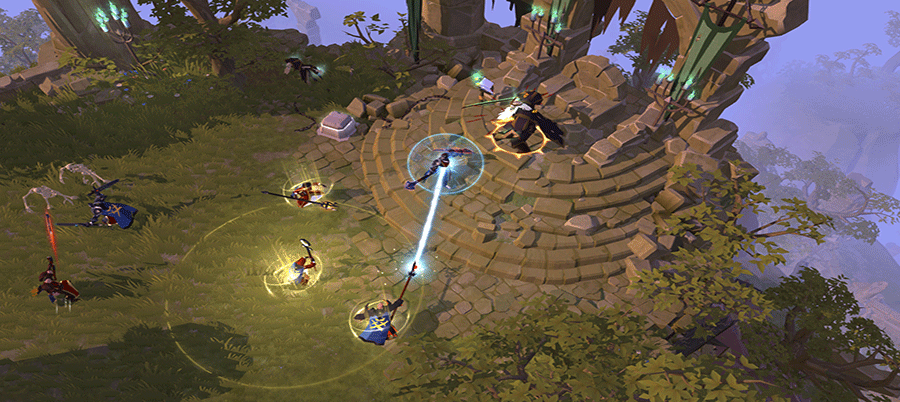 Balance Changes
Patch 12 brings numerous updates to keep Albion's combat meta fresh. These changes are intended to make Crystal League matches more balanced, while also bringing several underused weapons and abilities to the fore.
Changes
Reworked Holy, Fire, and Arcane Staff spells; added new Arcane Q-ability
Updated various heavy melee lines like Hammers and Maces
Reworked Spear abilities
Updated cleanse and block spells on various armors
Updated move speeds and stats of battle mounts
Mobile Improvements and Fixes
This patch also brings further optimizations for mobile players, including:
Joystick control improvements
Optimized scaling for mobile screens
On-press tooltips for buffs and debuffs
Option to ignore low-tier resources while gathering

To better enjoy the game, players will need Albion Online Silver which can be used for everything except purchasing cosmetic items and upgrading to premium status. In order to get Albion Online Silver fast and safely, it is important for players to choose a professional and reliable store. Onlinegameshop.com is the best place for you to buy cheap Albion Online Silver. As a professional and reliable store, we aim to build a better service platform for global players and meet their demands. With rich experience in this field, we provide all clients with 100% legit Albion Online Silver and Gold, fast delivery, safe transaction, 100% handwork and 24/7 service.

Cheap Albion Online Silver for sale at our site with instant delivery, safe transaction and best service. If you have any problem in buying Albion Online Silver here, please feel free to hit us up through our 24/7 online livechat. We will try our best to satisfy your need and wish you a good shopping experience!