Rocket League 'cross-platform game coming this summer
Feature Update To Bring Cross-Platform Party Support
Pysonix outlined its Rocket League roadmap for the summer, including the Summer Feature Update landing sometime in July and August. The highlight is the cross-platform party support, which now allows adding friends from other platforms and playing with them online.
The system works by having players register an in-game ID that consists of a name plus a unique code, such as Scarab#7777. Other players then have to add their friends' ID into a new friends list.
While Pysonix did not detail how it will work between platforms, it is assumed that it will work the same way that Rocket League cross-platform works. If true, then PC players can party up with players using Xbox One, PlayStation 4, and Nintendo Switch. However, PS4 users cannot add those using other consoles.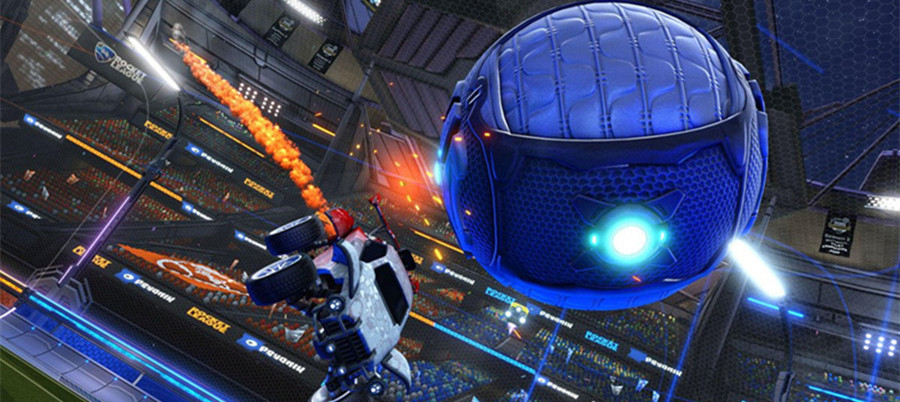 Rocket Pass System Coming This Summer
The Summer Feature Update will also bring leveling and XP updates, but the other main highlight is the "Rocket Pass." The team described it as a new way to earn rewards and make progress in the game with multiple tiers of content.
As players level up in Rocket League, they can increase their tier and unlock unique content. A "Rocket Pass" lasts for a few months before a new Pass takes its place, bringing new and unique content to unlock.
The "Rocket Pass" has a Free track, which includes cosmetic items and more, as well as a Premium track, which requires a cost to unlock. The system is still a work in progress, but the team will share more details as launch date nears.
New Events, Content, And More Planned This Summer
Before players get this Rocket League update, though, they can look forward to a Content Update later this May. It should include a new arena, a new in-game music, and rewards from Competitive Season 7, among others that were not announced. It also marks the start of Competitive Season 8.
Come June, new Rocket League activities will arrive in the game and out, including an in-game event with a summer theme and a licensed premium DLC. The RLCS Season 5 World Championship will also be live from London, and Pysonix is urging fans to tune in for Fan Rewards.
Being the fast delivery of items at reasonably price.You can modulate all Rocket League Items there, such as goal explosions, Rocket League Keys, boosts Rocket League Crates, wheels, bodies, antennas, trails, decals and toppers to make your rocket- Rocket racing League Keys and Crates are the hot sale items amongst all rocket league items. powered car appear unique and assist you to win the match. With regular global payments, purchasing Rocket League items is made quickly.