Rocket League V1.62 Patch Notes Enhance Better Gameplay
To continue strengthening a better gameplay experience, Psyonix released the v1.62 update for Rocket League several days ago. The update is now available on such consoles as PC, PS4, Xbox One and Switch. It does not bring much content in Rocket League and only introduces some bug fixes. This v1.62 update has no influence on your gameplay experience, so you can enjoy your Rocket Pass challenges just as usual.


The changes of the v1.62 update are slight. Echo effect has been adjusted and the dynamic range of game audio based on community reception and feedback is reduced. Here comes the detail of the v1.62 update.

Details of Rocket League v1.62 Update
Audio
Echo effect on ball effect has been adjusted
Reduced dynamic range of game audio based on community reception and feedback

General
Adjusted volume of fireworks on Champions Field (all variants)
Corrected memory behavior to reduce occurrences of audio drop-outs
This may still occur when playing 4v4 Rumble on Salty Shores
Fixed the diagonal kickoff position on Champions Field
An appropriate Club Tag worn by multiple players in a match should no longer be filtered on only one of those players
Resolved increase of 'Error 71' matchmaking errors when trying to find an Online Match
Player Banners previewed on Crate and Rocket Pass menus will no longer incorrectly attach to your profile
Adjusted the Paint Finish on the 'DeLorean Time Machine'
[Nintendo Switch] Rocket League should no longer freeze if using a profile not linked to a Nintendo Account
Friends List notifications will now appear while viewing Replays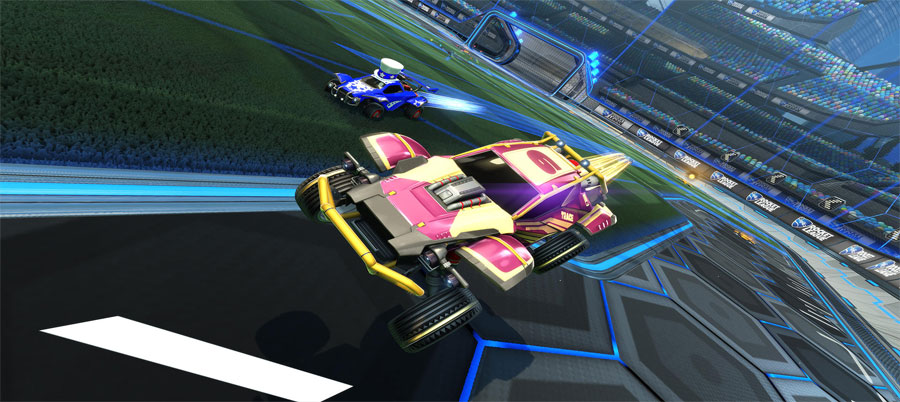 Known Issues
[Switch] Depth of Field controls are disabled in Replay FX
Players may see an "XP not received" message despite earning enough points
Audio may drop out during a match for some players
Some players may see overlapping item-loading icons when starting the game after receiving a large number of new Customization Items
[Rumble] Some players may not be able to pick up boost after being hit with the Disruptor power-up
Crates received while playing may not stack with Crates in inventory, but they will stack correctly after a game restart
One player's car may be invisible at match start, will reappear after a goal is scored

Buy Cheap Rocket League Items, Keys and Crates from Onlinegameshop.com
If you do not know where to buy cheap Rocket League Items, you can come to Onlinegameshop.com, a professional seller with several years of experience in this field. To meet players' demand, we offer cheap Rocket League Keys, Crates and Items to help you enjoy the game in a better way. Cheap prices, fast delivery and safe transaction and best service is guaranteed to each client. We try our best to make you satisfied in shopping Rocket League Items.
Buy Rocket League Items Xbox One
Buy Rocket League Items Switch

The shopping process is as simple as below. Firstly, select items and submit information. Secondly, check order and complete payment. Thirdly, accept our invite request in game and get your items. If you have any problems for Rocket League Items, please feel free to hit us up through our 24/7 online livechat.