Stephen Curry: Warriors Need More Aggressiveness
HOUSTON -- Before the Western Conference finals tipped off, Stephen Curry joked that he expected the Houston Rockets to attack him defensively on "every single play."
The Rockets targeted Curry on 23 possessions in Game 2, the most he has been targeted in a game this postseason, as they routed the Golden State Warriors 127-105 on Wednesday night to even the series at one game apiece. He was the primary defender on 20 plays in Game 1.
According to Second Spectrum, Curry defended 15 isolation plays in Game 1 and 13 in Game 2. Both were more than he had defended in the past four seasons, regular season and playoffs.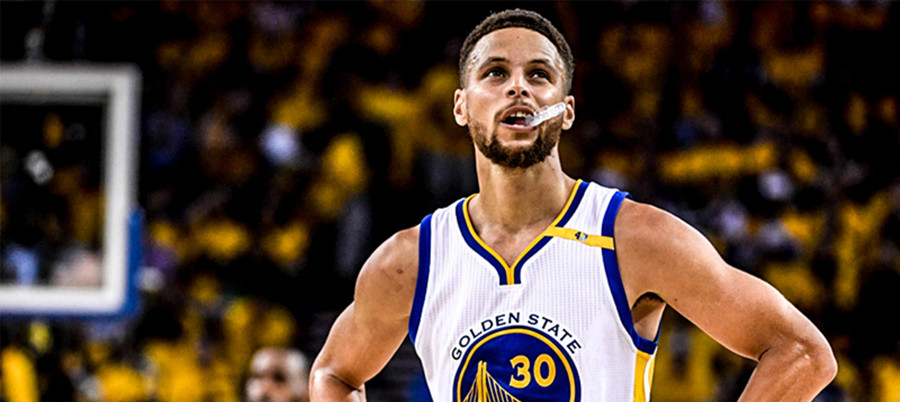 "They made shots," Curry said about the Rockets' high point total. "We were just a step slow on our rotations and our switches. Guys got into the paint. We know their M.O. is isolation, trying to get dribble drives, get the ball in the paint. ... We've got to respond with some more aggressiveness and more discipline on the defensive end."
Asked about how relentlessly the Rockets are zeroing in on Curry, coach Mike D'Antoni said, "It's obviously one of our things we like to do."
In the series, James Harden and Chris Paul are consistently calling for screens from the teammate Curry is guarding to get the two-time MVP to switch onto them. Once Curry switches to the primary ball handler, the Rockets attempt to penetrate to the basket.
Houston shot 7-of-15 from the field on those 23 possessions Curry was the primary defender. Curry was beat off the dribble frequently and too often allowed Harden to drive to his stronger left side.
"We were trying to be too cute with our [defensive] exchanges and our switches and all that stuff instead of just manning up and playing one-on-one defense," Curry said. "Whether they score or not, as hard as we're working on the defensive end, they're working as hard on the offensive end to get shots up. That was the difference between Game 1 and Game 2. They made a concerted effort to turn those one-on-one situations into a little bit more ball movement, and we were just a step slow, myself included."
Many are questioning whether Curry is fully healed from his left knee injury that forced him to miss five weeks.
"I physically feel fine," he told ESPN. "I'm playing without really any limitations so I can just go play basketball."
Warriors coach Steve Kerr said he believes his point guard can handle the defensive toll.
"[Steph's] feeling good," Kerr said. "I don't know what this was, maybe his sixth or seventh game back. So he's getting better, and I thought he played a lot better in Game 1 than anyone gave him credit for. But, again, it wasn't our night. Our defense wasn't connected. We weren't on the same page on a lot of plays where we got a little out of sorts."
Houston shot 51 percent from the field and has won seven straight playoff games when shooting 50 percent or better dating to 2009.
"We just got to guard," Durant told ESPN when asked about the Rockets targeting Curry and reserve Nick Young. "They're making us play old-school one-on-one defense. We just got to guard and not foul. We got like three or four and-1s there in the third quarter from reaching in. We just got to guard and man up and see what happens."
D'Antoni's offensive scheme is limiting what the Warriors can do from a team defensive concept. But Durant didn't want to use that as an excuse for their poor defensive showing.
"We obviously want to fly around defensively, but if it doesn't call for that and a team is not moving the ball or they're not having body movement, if we stay in front of the ball, we're guarding up, then we'll be fine," Durant told ESPN. "Sometimes you need to play man-on-man defense and just try to just get a good shot or make a guy shoot over you, and other times, you might need to help and get a steal or a block. It just depends on how the game's going. With this team, they make you do both.
"But I'm not giving up no intel, man. Just man up. Just play one-on-one D. Just lock in and try to make it as tough as they can on their guys that scored and we'll go from there. And we have to scramble out and play with a little more focus."
Game 3 is Sunday. Despite suffering their worst postseason loss since losing by 30 in Game 3 of the 2016 NBA Finals to the Cleveland Cavaliers, Curry said he feels good about where his team is positioned.
"Obviously, now the cliché is we came here and we did what we're supposed to do, and it's 1-1, and yada, yada, yada," Curry said. "That's a good feeling, better than the alternative. Now we've got to go home and recalculate, figure out how to get the momentum back on our side. Get our home crowd into it and should be in good shape."
Cheapest NBA 2K18 MT, Cheap NBA 2K18 Coins and NBA 2K18 VC Account on www.OnlineGameShop.com, instant delivery, 24/7 service. 100% safety!