Team Dignitas wins Rocket League Championship Series
LONDON -- The Team Dignitas Rocket League walked into the interview room looking thoroughly exhausted.
Who could blame them? A loser's bracket run that lasted all day saw the defending champions come back to reset the bracket and break the hearts of North America with a Rocket League Championship Series title-claiming victory against NRG Esports. The victory avenged an upper-bracket loss to NRG and gave the Dignitas roster another RLCS title.
The Copper Box Arena in London went nuts when Dignitas took the lead with four seconds left. Just six mere second later, though, NRG fired back with a tying goal of its own in extra time.
In the end, though, the Europeans took home the top prize and sent London into a raucous applause.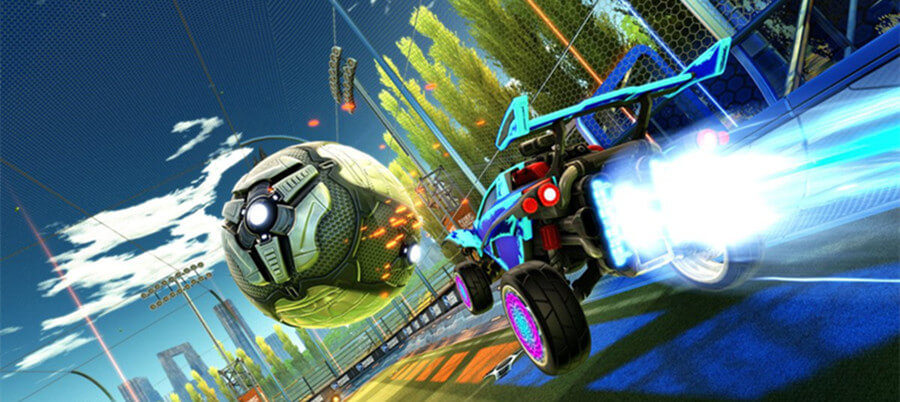 ESPN: What was the difference between your upper-bracket matchup vs. NRG, and what changed in the grand finals?
Jos "ViolentPanda" van Meurs: To be honest, we just weren't prepared for them, and we had a bad day. We could have done better that day. So we just put our minds straight and went into the next day and slowly got better and got to the final and beat them.
Courant "Kaydop" Alexandre: To be honest, the first day I didn't play very well, and I think it was a big deal.
ESPN: How big of an impact did nerves play for you, especially in that last game?
ViolentPanda: For me personally, not much. I was happy with second place. Of course first place is better, but I was happy with second. I was just going into the match with a straight face: If we lose, it's fine. If we win, even better. I wasn't nervous at all.
Pierre "Turbopolsa" Silfver: I wasn't nervous at all. We've been at this stage so many times, so I've gotten used to it. The crowd helps. It's a great atmosphere out there.
ViolentPanda: It's a great example of the crowd helping. When we lost in ELEAGUE, the crowd was really against us and got to us. The crowd behind us now was amazing.
ESPN: Walk me through the last 25 second of Game 7. You go up one goal, then it gets tied with a zero-second goal and then you win it in overtime.
ViolentPanda: I tried to keep my teammates as motivated as possible. Turbo tends to lean back and say "s---, my fault" but I try to keep them up and keep them in the game. Just try to keep it positive.
Turbopolsa: Well I literally own goaled. So.
ESPN: Turbo, you've won [RLCS] three times now, and you've had the experience. How long do you think this will take to set in?
Turbopolsa: Just like the first RLCS win we had, we will just keep up with our routines and keep with what we usually do. If we stop what we usually do, we will fall apart.
Being the fast delivery of items at reasonably price.You can modulate all Rocket League Items there, such as goal explosions, Rocket League Keys, boosts Rocket League Crates, wheels, bodies, antennas, trails, decals and toppers to make your rocket- Rocket racing League Keys and Crates are the hot sale items amongst all rocket league items. powered car appear unique and assist you to win the match. With regular global payments, purchasing Rocket League items is made quickly.