The Arrival of Autumn Adds New Events and Car Rewards To Forza Horizon 4
Autumn in Series 9 has returned to Forza Horizon 4 this week and brings lots of new events and car rewards for players all over the world. Apart from the Series 9 Reward cars - the Quartz Regalia (50% completion) and the Hot Wheels Bone Shaker (80% completion), there are two amazing cars up for grabs in the Maserati MC 12 Corsa (50% completion) and the Peugeot 204 Forza Edition (80% completion) in the Autumn season. Let's have a look at the detail.

The Maserati MC 12 Corsa from Italy is a big prize that will please fans all over the world. Developed as a more track focused version of the MC12 supercar, the Corsa features a more extreme aerodynamic package. In addition, the 6.0-liter V12 now packs 750 horsepower, so it should prove an exciting addition to anyone's track toy garage. Fans wanting to try out the Corsa can do so in this month's Rivals event.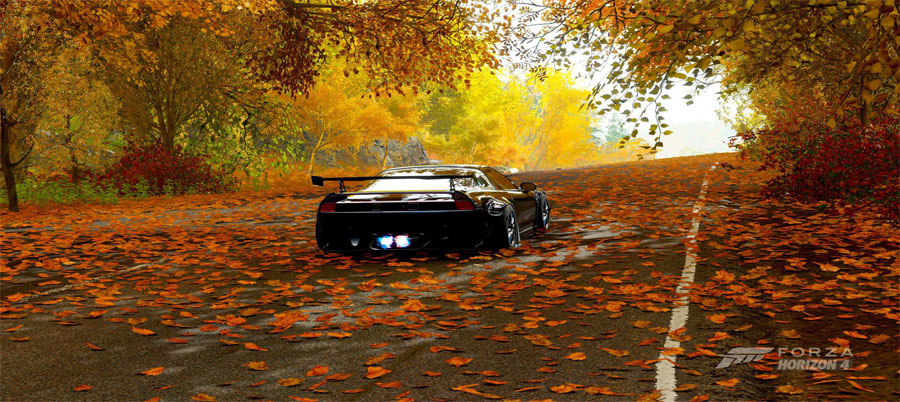 The other noteworthy car is the Peugeot 204 Forza Edition. This special version of the Group B legend comes fitted with Pikes Peak aero as well as a Skills Boost. Other returning prizes include the 1994 Nissan Fairlady Z and the 2012 Mini John Cooper Works GP. Fans can acquire the Nissan by winning the "Overnight Parts" championship, while you can win the Mini from the "Mini Mayhem" Trial.

Advantages of Buying Cheap Forza Horizon 4 Credits from Onlinegameshop.com
As the most important currency in the game, Forza Horizon 4 Credits are used to buy in-game items to get better game play experience. That's why millions of players try to collect more credits. To meet players' demand, Onlinegameshop offers Cheap Forza Horizon 4 Credits for PC and Xbox One. Fast delivery, safe transaction and full stock are guaranteed to each client. We offer unlimited amounts of Forza Horizon 4 to meet your demand all time!
Lower price – We offer Forza Horizon 4 Credits at the lowest price in the whole market.
Instant delivery – With a team of well-trained professionals at Onlinegameshop.com, we ensure the Credits could be delivered within 15 minutes.
Easy transaction – As long as you place an order correctly and succesfully, we will deliver it at once.
24/7 online service – We provide players with excellent 24/7 online service to ensure they can have a good shopping experience.

Steps to Buy Forza Horizon 4 Credits from Onlinegameshop.com
The shopping process is as simple as below.
1. Select the items you need, add them to shopping cart, or pay immediately.
2. Submit the correct information and complete the payment.
3. Accept your items, that's done.

If you have any problem in buying Forza Horizon 4 Credits or place an order from us, please feel free to contact us via our 24/7 online livechat at any time! We wish you a good shopping experience!