The NBA 2K19 is scheduled to be released on Sep. 11
It's been weeks since LeBron James decided to put ink on paper so he could start the new chapter of his career with the Los Angeles Lakers. Still, there are people out there, mostly Lakers fans, who still struggle to wrap their minds around the fact that The King is finally going to represent the Purple and Gold.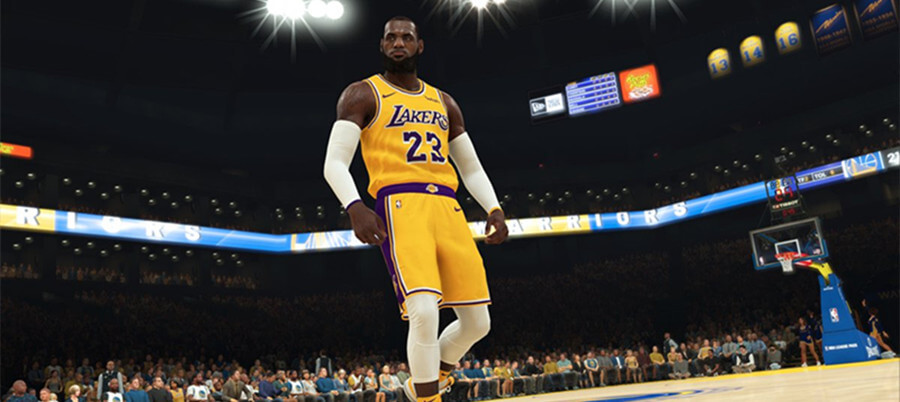 If it helps these disgruntled fans completely grasp the reality of James' arrival in Hollywood, here's a screen grab of the four-time MVP wearing a No. 23 complete Lakers uniform in NBA 2K19.
Regardless of how fans feel of James' choice to become a Laker, it's probably going to weird them out once they see the future Hall of Famer in full Lakers gear once the 2018-19 season commences. For now, they can start getting used to that sight by staring at the virtual version of James draped in Lakers in purple and gold patterned clothing.
James is also the highest-rated player in NBA 2K19 with a grade of 98 – four points higher than everybody else. Next to him is Anthony Davis of the New Orleans Pelicans, Giannis Antetokounmpo of the Milwaukee Bucks, and Kawhi Leonard of the Toronto Raptors, who each have a rating of 94.
The NBA 2K19 is scheduled to be released on Sep. 11.
Cheapest NBA 2K18 MT, Cheap NBA 2K18 Coins and NBA 2K18 VC Account on www.OnlineGameShop.com, instant delivery, 24/7 service. 100% safety!