The Rockets Alliance's Spring Fever Has Come
With a note on its official website, Psyonix announces the arrival of a new and eagerly awaited event, Spring Fever!
This activity has started on March 19, and will end on April 10th at 2am, bringing new innovations to update the already vast Rocket League garage. Then come new boxes, the Spring Fever, which can be dropped playing online or purchased through real money or with the points "Flower" that you will get at the end of each game, as happened in previous events of Christmas and Halloween.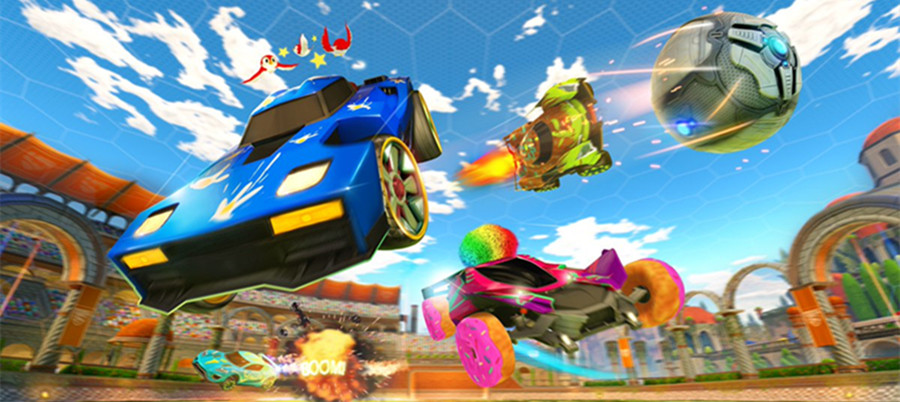 Official article:
We've got a FEVER, and the only prescription is more Soccar!
Spring Fever is our next in-game Rocket League event, which starts next week! With a new Crate of the same name that can be received as an online match, via unlock with 'Flowers' that you earn, or as a direct purchase through the Rocket League client (similar to buying Keys or Premium DLC Battle- Cars), the new event should be pretty awesome!
Alongside the Spring Fever Crate are 10 NEW items that can be purchased with those same aforementioned 'Flowers.' Check out some of the Spring Fever Crate and Event items below!
Spring Fever Start Time: Monday, March 19, 10am PDT (1pm EDT, 7pm CET on March 19)
Spring Fever End Time: Monday, April 9, 5pm PDT (8pm EDT, 2am CET on April 10)
Enjoy the fast delivery of items at reasonable price.You can freely purchase all Rocket League Items there, such as goal explosions, Rocket League Keys, boosts Rocket League Crates, wheels, bodies, antennas, trails, decals and toppers to make your rocket-powered car appear unique and assist you to win the match. With regular global payments, purchasing Rocket League items is made quickly. Rocket League Keys and Crates are the hot sale items amongst all rocket league items.