Tyreek Hill takes exception to Madden speed, excited about 2018
Tyreek Hill is one of the two fastest players in the videogame NFL Madden 2018, but even that doesn't seem to be good enough for his liking.
Hill was given a speed rating of 97 in the game, one spot behind wide receiver John Ross of the Cincinnati Bengals. Ross's rating probably is influenced in large part by his record-breaking 4.22 40-yard dash at the NFL Scouting Combine in 2017 (Hill ran 4.24 at his Pro Day the year before). Always proud of his speed, which is regarded by many to be second-to-none across the NFL, Hill vented during a recent interview on Pro Football Talk Live about Madden NFL 18 developer EA Sports's decision not to rank him higher.
"I have spoken to someone from EA," Hill told Mike Florio of PFT. "Believe this or not, they were like 'Hey, we're going to change it. We're going to change it.' I have no idea. I've put my results out there. I've shown I'm the fastest in the league. So, I need my credit. If I'm putting in the work, give me the results. It's only a matter of time. They're going to do it."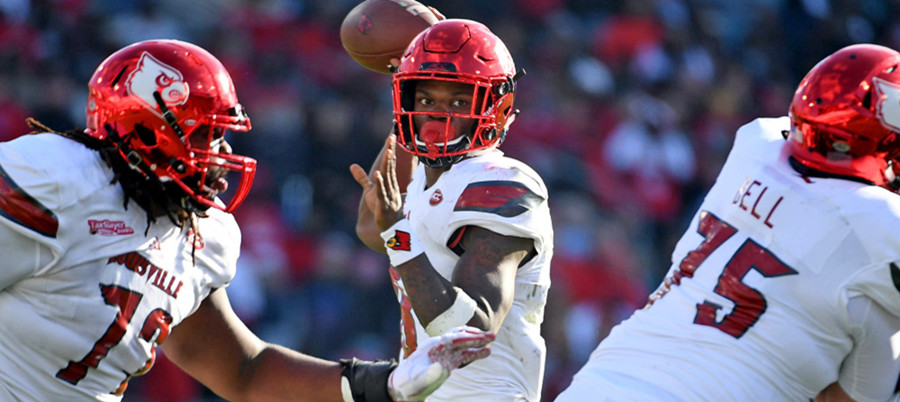 While Ross had a difficult rookie season, catching zero passes in three games while battling injury, Hill continued to solidify himself as one of the league's top deep threats in his first year as his team's No. 1 receiver. It wasn't uncommon to see Hill get behind a defender for a touchdown, after which he threw up a peace sign in the direction of whichever player he just outran. Hill told Florio that gesture is indeed a way to rub it in a bit to other defenders that they just lost a foot race to Hill.
"Look, I don't know if I can get fined for this, but yes, I am," Hill said. "I'm trying to have a little fun with my speed."
Hill and the Chiefs are heading towards Phase 3 of the offseason workout program, which begins Tuesday. Things will start to pick up a bit on Tuesday with the start of OTAs, which will allow the Chiefs to go through 7-on-7, 9-on-7 or 11-on-11 drills. Hill will have the chance to test his speed against Chiefs defensive backs in that setting, but so far he's already had several of his teammates try to no avail to outrun him
"During this time right here, offseason workouts, we do a lot of speed drills," Hill said. "Guys are calling me out left and right, but I feel like there's no test. It's too easy. It's all fun and games but it's always good to compete."
OTAs will also provide a chance to see some connections between Hill and new starting quarterback Patrick Mahomes. The pairing of Hill and Mahomes is one of the most exciting aspects of the Chiefs offense this season, considering Mahomes has arm strength that should work well with Hill's ability to get behind the defense. But as strong as Mahomes is in that area, Hill does not expect there to be any overthrows this season.
"Pattycakes, he does have a strong arm, but I don't think there's a quarterback that can overthrow (me)," Hill said. "It's not even possible."
The Hill/Mahomes connection is just one of many things to look forward with the Chiefs offense this season. Mahomes will be surrounded by a slew of potent playmakers during his first year as a starter, including running back Kareem Hunt, wide receiver Sammy Watkins, and tight end Travis Kelce, in addition to Hill. The excitement for what this offense can do is already underway inside the Chiefs locker room.
"We all can't wait," Hill said. "We feel like as a team, we've got the best offense, bringing in Sammy, we've got Travis, we've got Kareem. The list goes on and on. Everybody can make that big play. Everybody's excited about Patrick. (General manager Brett) Veach and (head coach Andy) Reid, they did everything right to put Pat in the right situation. Everyday I'm at practice like, 'Man, this is going to be a crazy year.'"
If you wish to body a able aggregation in Madden NFL 18, you can go to buy some coins. Cheapest NFL 18 Coins, Cheap Madden 18 Bill and Madden Mobile Bill On www.OnlineGameShop.com, Instant Delivery, 24/7 Service. 100% Safety! There is no charge to anguish about any assurance problem, we accept a profession accumulation to ensure all the affairs are proceeded in a safe environment. If you ache a accident due to the safety, we yield abounding albatross for it.