What to Expect from Path of Exile in the Coming Months
After Harvest's expansion is available, two expansions have been completed in Path of Exile this year. However, as the Harvest's expansion was released a week later than the usual schedule, GGG has to make adjustments for the later two expansions. Here is what you can expect from Path of Exile in the coming months.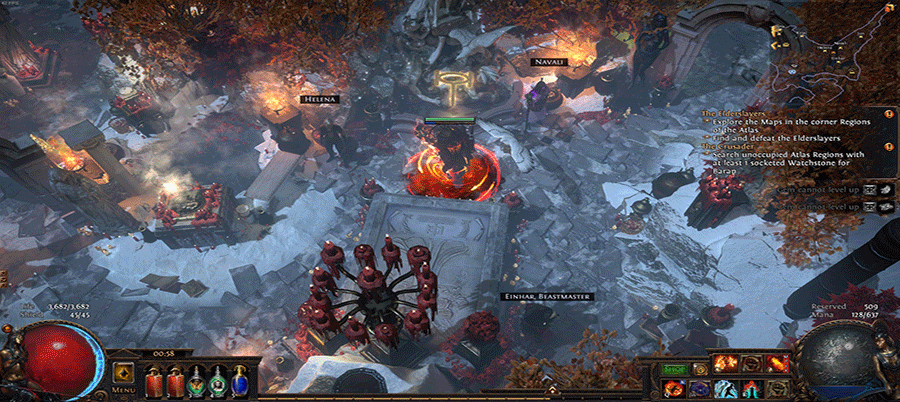 "Normally GGG operates on a 13-week development cycle, launching one expansion per season, respectively in March, June, September and December. Since Harvest required 14 weeks of development, this means that the September and December expansions would hit quite late in these months. For the September expansion, this would likely be fine but for the December expansion, it would be dangerously close to Christmas when people would be taking time off to spend with their families.

Our plan to mitigate the potential impact of a late December launch is to launch our 3.12 September expansion just 12 weeks after the launch of Harvest. It's a much larger league than Harvest, so we had to begin work on this expansion about a month early. We believe we can successfully launch within this time frame. This would also mean that if everything goes well, our December expansion can also occur earlier and leave more room prior to the holiday period. Moreover, GGG also expects to make a Mac OS port available but the Path of Exile 2 will not be released in late 2020."

Are you short of cheap Path of Exile Items for a better gameplay experience? Onlinegameshop.com could be your best choice! With rich experience in the gaming market for years, we provide the most time-saving and cost-effective service for POE Items on PC and Xbox One so that you can get your order at the cheapest price quickly! We also offer the best customer service and the safetest POE Items to all clients!

Services Offered by Onlinegameshop.com
Cheapest Price - Good study on the game market keeps the goods on our site are sold at the cheapest price.
Safe Transaction - All the products and service here are collected from legit and safe supply sources.
Security Guarantee - Our refund policy remove all clients' worries when you place an order on our site. You can ask for a full refund as long as your order is canceled before delivery.
Instant Delivery - Stable supply sources and full stock ensures our instant delivery no matter when you place an order. And you will get your items within our promised delivery time.

Should there be any problem in buying POE Items here, please feel free to hit us up through our 24/7 online live chat. We will do our best to satisfy your demand and wish you a good shopping experience here!