What Will Come Next For Fortnite's Partnership With Avengers: Endgame
As the debut of the expected Avengers Endgame is around the corner, people's enthusiasm for the blockbuster film is soared to unprecedented heights. Epic has certainly known it and put film elements into Fortnite.


It was on April 22 that Epic Games teased an Avengers event into its popular battle royale title, Fortnite. Epic released an image of a Fortnite character wielding Captain America's iconic shield on its official Fortnite Twitter account. Along with the image was the #FortniteXAvengers hashtag and the quote, "Whatever it takes." This phrase is the tagline of "Avengers: Endgame."

The detail for Epic's collaboration with Avengers: Endgame has not yet revealed. Yesterday, Epic released a second teaser for the Endgame and Fortnite crossover featured Stormbreaker, the weapon Thor acquired towards the end of "Avengers: Infinity War" and used to almost defeat Thanos. While Epic has not yet confirmed what gameplay opportunities the Endgame event will deliver, the images seem to indicate that players will be able to use some of the iconic weapons wielded by Earth's Mightiest Warriors.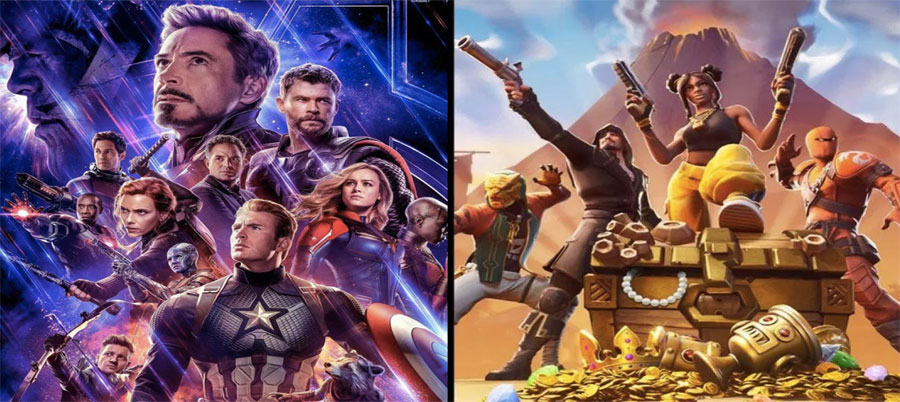 This isn't the first time for Fortnite and Marvel to cooperate with each other. Last year, Marvel brought Thanos to the battle royale game with a limited time mode, which gave players the opportunity to play as the mad titan Thanos and use his all-powerful Infinity Gauntlet. There were four different abilities for Thanos in the LTM, a mighty punch, the ability to fly towards the ground that would cause knockback and damage, a fireblast that would deal damage over time and a super-jump.

The Avengers and Fortnite crossover is about to become available on April 25, the same day when the film will be premiered in the theater. Are you excited to meet your favorite character in the game? Let us wait what will come next in the Avengers and Fortnite crossover tomorrow.

In order to go further in the game, players often need to buy Fortnite Items to equip characters and get better gameplay experience. If you are tired of finding an online store without getting scammed, Onlinegameshop is your best choice. As a professional and reliable store with several years of experience in this field, we offer Fortnite traps, weapons, materials and other Fortnite items with competitive prices. Welcome to buy Fortnite Items for PC, PS4, Xbox One on our site! Fast delivery, low prices, safe payments are prepared for you to buy Fortnite Items here anytime!

The steps of buying Cheap Fortnite Items are as simple as below.
1. Select the items you need, add them to shopping cart, or pay immediately.
2. Submit the correct information and complete the payment.
3. Accept our invite in the game, if the waiting time is too long, please contact customer service.

Cheap Fortnite Weapons, Materials, Traps on hot sale at Onlinegameshop. Buy Fortnite Items on Onlinegameshop with instant delivery, 24/7 service, 100% safety! If you have any problem to buy Fortnite Items here, please feel free to hit us up through our 24/7 Online Livechat.