What You Can Expect from the Latest Harvest Expansion in Path of Exile
The latest expansion, Harvest, will be released on PC on June 19 and later for PS4 and Xbox One. In Harvest, a brand new gameplay element has been added to the world of Wraeclast. GGG has revealed some information about the newest expansion. Here is what you can expect from it.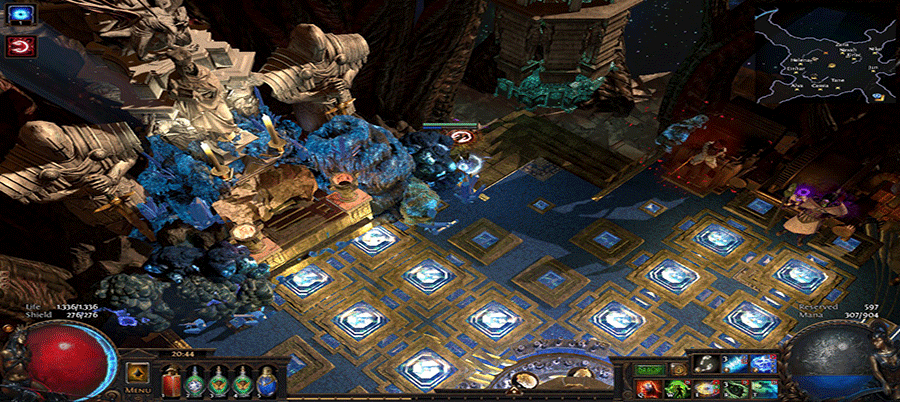 Main Features of Path of Exile Harvest Expansion
Download and play all content for free, but never pay-to-win.
The Harvest Challenge League and its powerful crafting system.
Four new Warcry skills, and a rework of three existing ones.
Three new Brands, one Brand support gem and revamped existing brands.
New 'Slam' skill category including a news Slam skill and support gem. Revamps to existing slams.
Dynamic rebalance to existing gameplay.
Improvements to over 50 unique items as well as 12 new ones.
A Passive Skill Tree revamp
Delirium core game integration

Buy Cheap POE Items to Prepare for the Upcoming Harvest
If you want to build a strong character in the harvest expansion, you'd better to prepare Path of Exile items in advance. To meet all players' demand, Onlinegameshop.com offers inexpensive POE Items for all players to choose. With rich experience and good reputations in the market, we provide full stock for POE Items with cheap price, fast delivery,safe payment and 24/7 customer service. Cheap POE Items for PS4 and Xbox One are offered on our site to help you buy the items you need here anytime!

If you have any problem on buying POE Items or place an order from us, please feel free to hit us up at any time through our 24/7 online livechat. We wish you a good shopping experience and we will do our best to satisfy you needs.