Who is the best quarterback position in the Detroit Lions?
Anyone reading my editorials knows that I love the Detroit Lions. So, with free agency being a bit slow, I thought about compiling a list of my all-time Lions' team.
To have some fun with it, why not use a video game as the parameter for this team? The obvious choice would be Electronic Arts' "Madden" NFL franchise, which I do buy every year. But I decided to go another route.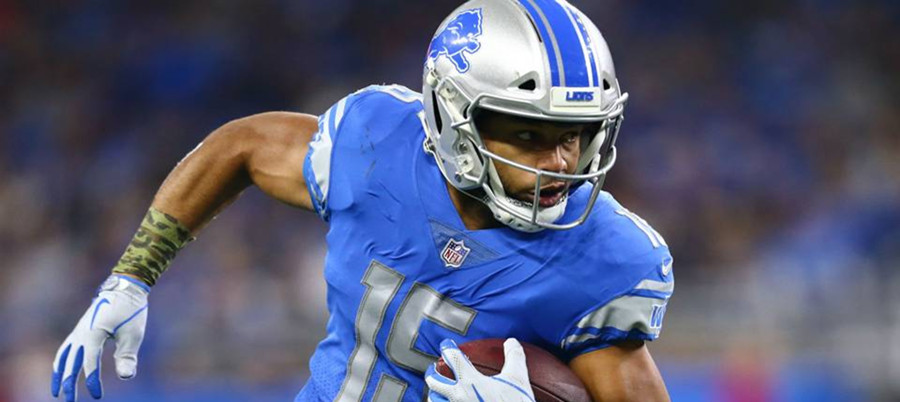 When it comes to video games, there is my one and only true love: "Tecmo Super Bowl." Technically, my favorite version of this game was the 1995 Super Nintendo version: "Tecmo Super Bowl III: The Final Edition." However, 1991's "Tecmo Super Bowl" for the first Nintendo served as the building block for all versions to come, and will serve as the basis of this team.
'Tecmo' was the perfect combination of arcade style game play and scoring. It was an addictive game, especially in the 1991 version, which included all 28 NFL teams and complete schedules. The previous version, 1989's "Tecmo Bowl," had just a dozen teams and no NFL team license (plus, Detroit did not make the cut of 12 teams).
ROSTER RULES
The rules for this all-time Detroit Lions roster follow the 1991 'Tecmo' game, and are as follows:
Detroit players from 1991 through the present (last 27 seasons)

Offense consists of 17 selections
11 starters (QB, RB, 3 WR, TE, 5 OL)


6 substitutes (QB, 3 RB, WR, TE)
At least 1 Substitute must include punt and kickoff returner
Defense consists of 11 selections
3 defensive lineman

4 linebackers

4 defensive backs
So, like any good roster, we begin at the top: the quarterbacks. On 'Tecmo,' there is just one starter and one backup. And for good measure, I added an honorable mention. When you see who it is, you will understand why. But, for now, there is only one unquestioned starter.
STARTER: MATTHEW STAFFORD
Quarterback Matthew Stafford has accumulated every major statistical record for the Detroit Lions. Stafford is the franchise leader in each of these categories:
Quarterback Wins – 60

Pass Completions – 3,005

Pass Attempts – 4,850

Pass Yards – 34,749

Pass Touchdowns – 216
Stafford is clearly the starter. He is a statistical beast, especially when it comes to Detroit Lions history. However, Stafford's backup highlights his one shortcoming as a quarterback: no division titles and no playoff wins.
BACKUP: ERIK KRAMER
Quarterback Erik Kramer is not an obvious choice. Unlike Stafford, Kramer did not make his mark in terms of statistics. His resume is more about the accolades that he accumulated in Detroit:
1991 NFC Central Champions

1991 Divisional playoff win (against the Dallas Cowboys)

1993 NFC Central Champions

10-5 regular season record: (1991) 6-2, (1992) 1-2, (1993) 3-1

1-2 postseason record: (1991) 1-1, (1993) 0-1
To be fair, Kramer only played three seasons in Detroit, and only accumulated about one year's worth of starts. However, this was mostly due to head coach Wayne Fontes' quarterback carousel, which included quarterbacks Rodney Peete and Andre Ware.
So, it is hard to say that he was a huge impact as a Detroit quarterback because he never really got a chance. However, his overall record showed he was effective, and he has the only postseason victory for the franchise in the past 60 plus years.
HONORABLE MENTION: SCOTT MITCHELL
Quarterback Scott Mitchell also gained a lot of stats in his time in Detroit. In those same statistical categories as Stafford, he ranks pretty high for the franchise:
Quarterback Wins – 27 (ranked fifth)

Pass Completions – 1,049 (ranked third)

Pass Attempts – 1,850 (ranked third)

Pass Yards – 12,647 (ranked third)

Pass Touchdowns – 79 (ranked fourth)
Mitchell certainly is not good enough to leap past the first two guys. But he is the only other quarterback worth a mention since 1991.
FINAL THOUGHTS
Statistical accomplishments are the obvious similarity between Mitchell and Stafford. When discovering this similarity, it actually causes some concern because they have another thing in common: no division titles and no playoff wins.
Stafford's "Mitchell-esque" statistics now need to add some of that Erik Kramer resume. If Stafford can do that, this all-time roster will be special.
Of course, two divisional titles and one playoff win would be welcomed at this point. But if Stafford can bring a Super Bowl title to Detroit, he will cement himself as the very best Detroit Lion of all-time, any era, no video game rules required.
If you wish to body a able aggregation in Madden NFL 18, you can go to buy some coins. Cheapest NFL 18 Coins, Cheap Madden 18 Bill and Madden Mobile Bill On www.OnlineGameShop.com, Instant Delivery, 24/7 Service. 100% Safety! There is no charge to anguish about any assurance problem, we accept a profession accumulation to ensure all the affairs are proceeded in a safe environment. If you ache a accident due to the safety, we yield abounding albatross for it.